Comwrap Reply is Ibexa's Partner of the Month for June
01/06/2023, 08:08
| 5 Min read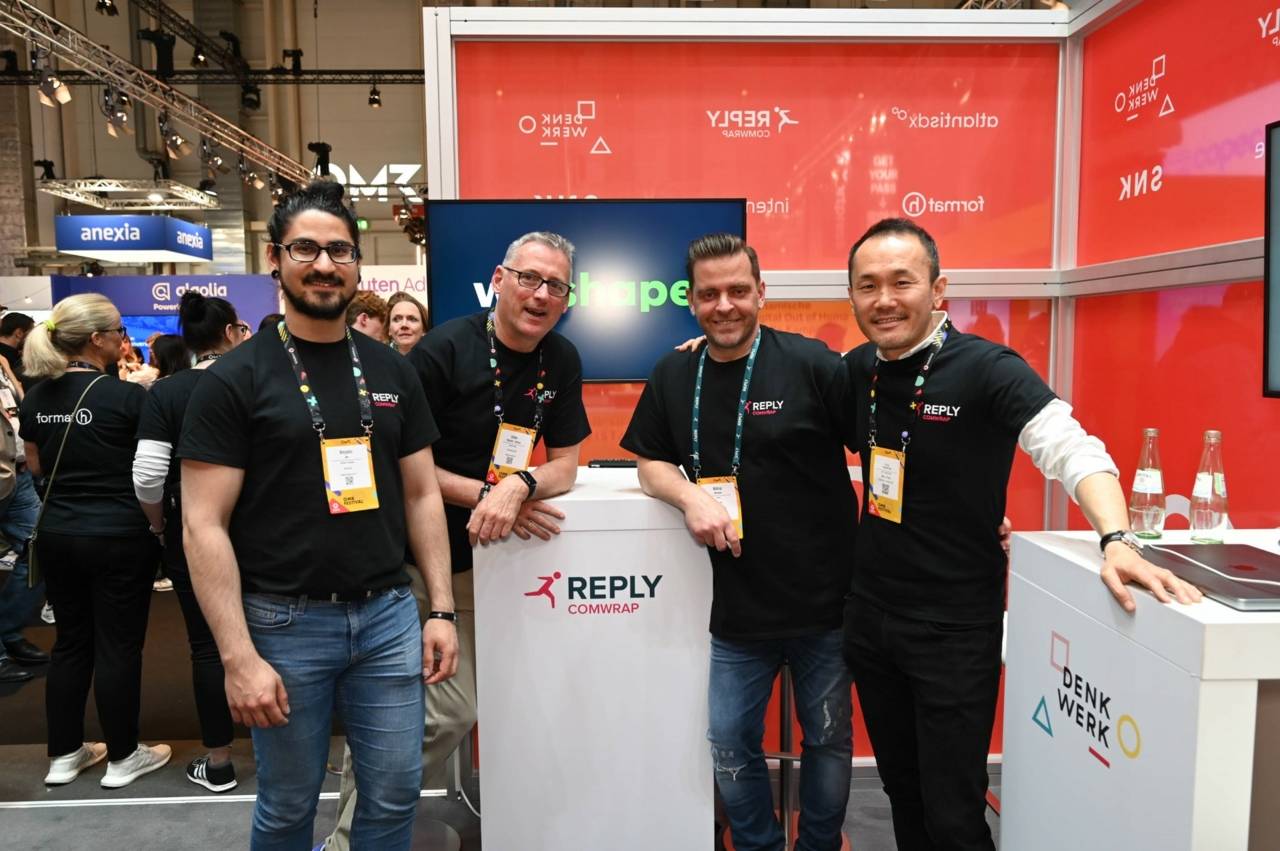 Earlier this year, at our partner event in Marbella, the founder and CEO of the German digital agency Comwrap Reply, Mathias Hermann, accepted the Ibexa Global Partner of the Year award for 2022.
This was not the first time that Comwrap Reply was recognized for its hugely successful track record in implementing projects based on Ibexa DXP. In 2022, Comwrap – as it was then – won German Partner of the Year, while two years earlier, just weeks before Covid disrupted economic activity, Hermann and his colleagues also achieved the highest sales in Ibexa's partner ecosystem.
"We are success-driven," says Hermann. "We understand that our partners need to sell software because that's their business. And we help them to sell more software, so we co-work on this.
"We aim for an annual volume of new subscriptions equivalent to closing six or seven deals a year, and that's roughly the number that we do with Ibexa. But you have to deliver it, right?"
Comwrap Reply is our partner of the month for July.
Comwrap has driven a raft of prestigious digital transformations using Ibexa DXP. Probably the most eye-catching was the consolidation of a multitude of websites, systems, and data sources across a range of business activities for Swissport, the global leader in aviation services. The new global site captures a vast amount of content and complexity – seemingly without effort – on a robust and future-proof platform.
"But you don't win awards by resting on your laurels," says Hermann, "and so we find new customers and new sources of revenue – both for ourselves and Ibexa – all the time.
One of the most recent wins is Nexi International, a bio-intelligence start-up that uses soundwave frequencies to enhance health. "Nexi International is still on WordPress at the moment," says Hermann. "Like so many established and new businesses, Nexi needed to pivot from a focus on content to a focus on compelling customer experiences, which is not the same thing. Ibexa DXP will enable them to do that."
Other new customers are Soundwide, the marketplace for audio creation products that has the US singer and composer Alicia Keys on its board of artists; Vonovia, the quoted residential housing group; and a Europe-wide wholesaler for the carpentry and furniture industry.
Comwrap Reply Director of Sales is Volker Wylutzki-Böhme. "This recent customer, the wholesaler, is in many ways an 'ideal' target for Ibexa DXP projects," he says. "The business is not a household name but most German households will have a furniture product made by our customer. In the industry, the brand is very prestigious but few outsiders have heard of it. And there are many manufacturers like that in Germany."
Ibexa DXP tends to be a good fit for manufacturers with this profile. They have extensive product portfolios with complex products, often configurable so the content management functionalities and native PIM of Ibexa DXP are attractive to them, as well as the modular architecture and price positioning.
"Another important consideration is that Ibexa DXP is written in PHP," says Hermann, "and many businesses and technology partners have PHP expertise, which expedites development."
"Culture too is very important," adds Wylutzki-Böhme. "I see that all the time on the ground. For German Mittelstand manufacturers, the Nordic origins of Ibexa is a definite advantage. Nordic companies have a reputation for innovation but that comes with a European cultural approach. In sales pitches for Ibexa DXP, it is very important to stress its 'Nordic' DNA, yes."
Hermann concurs.
"DACH manufacturers often dislike and mistrust a hard sell," he says. "Of course, every seller needs to exert sales pressure – but I think it's fair to say that Ibexa is more relaxed in this regard than its US competitors."
Comwrap and Ibexa DXP coordinate their marketing efforts and direct pitches. Comwrap Reply was one of the six DACH partners that co-branded a 90m booth at the recent OMR Festival in Hamburg, one of the world's largest digital marketing and technology events.
Hermann reflects on the experience. "The two days were very positive for us," he says. "I was struck by how many of the attendees paused before Ibexa's brand tag B2B Game Changer which gave us an opportunity to engage with them and tell them in what ways Ibexa DXP is changing the weather."
To Hermann and Wylutzki-Böhme the biggest talking points were about Ibexa's Customer Data Platform (CDP) and Ibexa Connect, its Integration-as-a-Platform (iPaaS). "Most B2B businesses probably have adequate content management, let's say. But they struggle with data. A typical business might have 30 or 40 applications where personal data is being processed and stored.
"And no one really knows what is in there and how it is being used – or not used. And we're not even talking about creating a 360° view of a particular client, not yet anyway.
"So what a CDP does is ingests all of these data from all the touch points, no matter if it's a CRM, ERP, website, mobile app, you name it. It will normalize and harmonize the data, and then create a 360° customer view or identity.
"So it was crucial to the development of Ibexa DXP that you guys added a CDP and the ability to integrate easily with an iPaaS."
Comwrap Reply has taken its Ibexa DXP value proposition to the UK (watch this space) by creating a Comwrap UK division to boost growth there.
"Without a partner, you get nowhere in a new market. REPLY is well-established in Italy so this is where we are now also prospecting for new opportunities with Ibexa DXP."
"The aim as ever is to grow our sales and of course, Ibexa's through our great partnership," Hermann concludes. "DACH is still a growth market for us but we are now adding the UK and Italy to the mix."
Comwrap Reply is not ready yet to give up its crown.
Ibexa Global Partner Program
Partner with Ibexa
In a world all about delivering excellence in digital customer experiences, you can build new revenue opportunities, create memorable experiences and turn your clients into digital champions with Ibexa's trusted and open Digital Experience Platform (DXP).
Read more