Clever Age is December's Ibexa Partner of the Month
01/12/2022, 09:00
| 4 Min read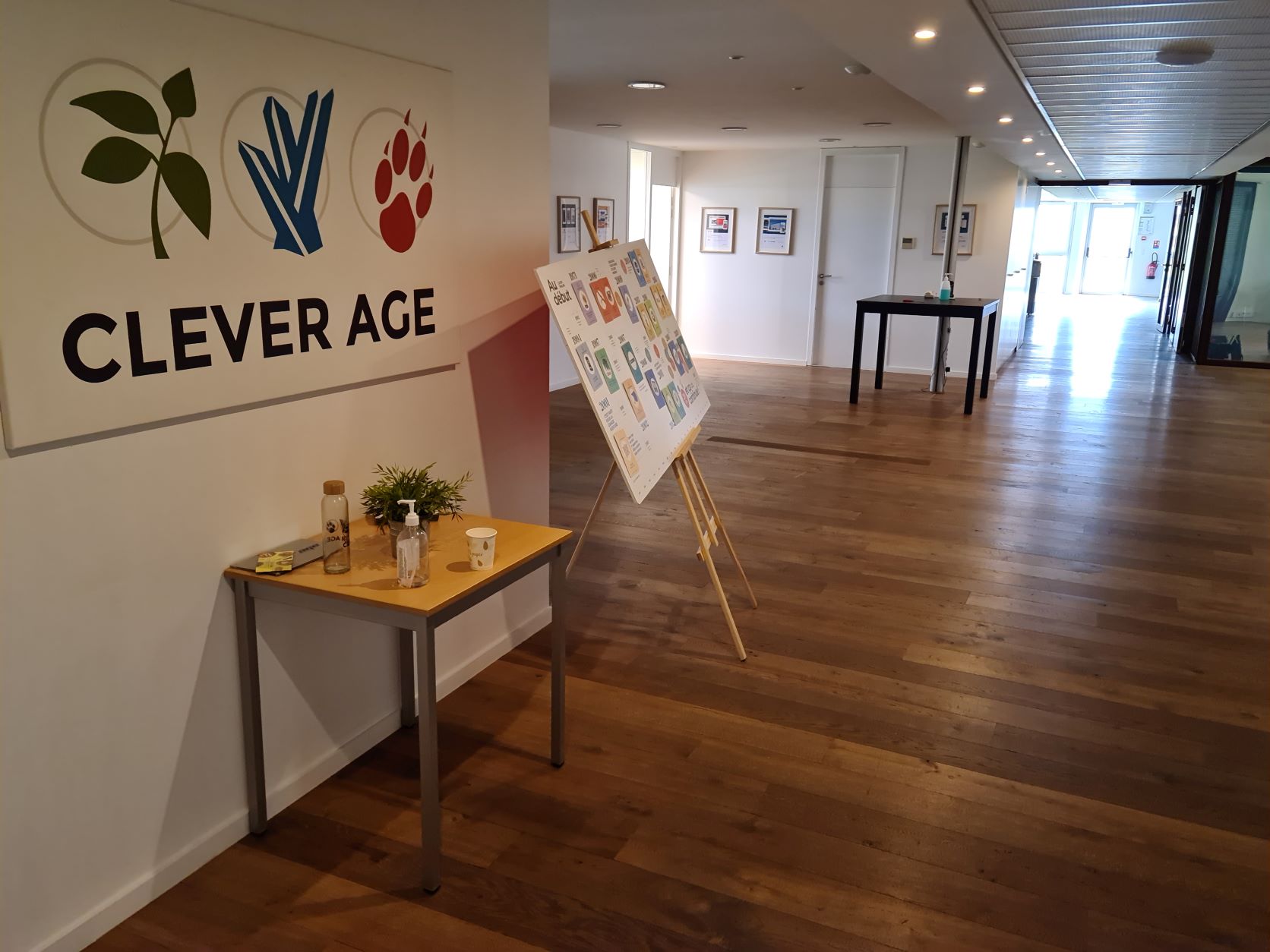 The full-service digital agency Clever Age is active globally, but it is in France, where the business was founded 21 years ago, that its presence is most granular – with bureaux in Bordeaux, Lille, Montpellier, Nantes, Lyon, Marseille, Paris, and Toulouse.
"Having this relatively large network works for us," says Olivier Martinerie, Head of Digital Consulting at Clever Age, "because it responds to a growing demand in the market for both a global expertise and a local technical partner. That may seem counter intuitive as we're in the business of digital but this is our experience. We win a lot of tenders because we have local knowledge and project management."
The other trend Martinerie is observing in B2B commerce is a shift away from Open Source or WordPress-type platforms to systems with more capabilities, especially in Product Information Management and e-commerce. "Our clients that use eZ Platform, the Open Source forerunner of Ibexa, realized they are missing out, and that they could really benefit from migrating to Ibexa DXP.
Clever Age is our Partner of the Month for December.
The agency employs more than 350 people and is independent. "Eighty percent of our business is project work for clients around e-commerce, content management, marketplace platforms, and master data management. We do projects all over the world, we maintain them, we make them live over time. That's the model."
"The consulting part is smaller. It's where we guide clients towards the right choice of solutions and digital architecture so they can be more strategic in how they sequence their projects and digital roadmaps."
Clever Age has been working with Ibexa for more than a decade. Matthieu Sévère, specialized in web Content Management in the company and long standing Ibexa expert, reminds that "We were, at one point, very involved in the eZ community, and at times contributed [to the development of the Open Source code]. But we only became an official Ibexa Partner recently. The game-changer for us was the move to the Symfony platform."
"This has made it much easier to integrate any development we do in Ibexa DXP with other client systems and workflows. And it is why we are recommending Ibexa DXP more and more often, and most particularly for 'legacy' clients that are still on the previous platform."
Some of the most high-profile clients that use the earlier content management solution are Belambra, the holiday resort company; Kedge, the renowned French business school; and CEVA, one of the world's leading veterinary pharmaceutical groups.
"We are currently working with Belambra on a complete rebuild of its sites with Ibexa DXP, a major project which is kicking off soon," says Sévère, "And we have recently worked on extensive Ibexa-based projects with Kedge and CEVA."
The Ibexa functionalities that most impressed Sévère and his developers are Ibexa Site Factory and Page Builder.
"Site Factory enabled CEVA to open sites across its international markets as the business is present almost everywhere in the world. And, thanks to Ibexa, there is a capacity now to deploy a new site for a new market at a very low cost, with an incredible speed-to-market."
A new site typically takes less than a fortnight to roll out. "It's a one-day technical intervention," Sévère explains, "the rest of the time is taken up with coordination, inputting content and so on."
Time-to-market is also much improved for new products thanks to Page Builder, as Sévère explains.
"When CEVA introduces a new product, it can create a site based on a template defined in Ibexa and leverage the flexibility of Page Builder to customize it. This creates a lot of value because it meets CEVA's need for speed-to-market."
The power of Page Builder to customize the site experience is an important aspect of the Belambra implementation too, as is enhanced content and product information management. The Belambra site is transactional but will not – or not yet – use Ibexa Commerce to finalize booking and payments.
But this is where Martinerie sees many opportunities for Ibexa DXP and its partnership with Clever Age.
"One of the great strengths of Ibexa DXP is its sophistication, but it is not alone in that. What makes Ibexa DXP competitive is the native addition of e-commerce. There is no other tool that unites content management, PIM and e-commerce in such a powerfully synergistic way.
"We believe this to be a clever move on Ibexa's part. We are going to see many use cases where B2B businesses with complex products, varied content, and an extended multi-national presence will want to sell a number of its key products directly to the consumer or have a small catalog of resellers where it can manage part of some sales.
"Ibexa DXP is a natural platform for them, because it brings together content management and e-commerce not to mention personalization and segmentation, and product information management in a very intuitive and cost-effective package – a unique proposition in our view."
"Such large and complex B2B businesses are our core market," Martinerie concludes, "and with our long experience of Ibexa, I know we can achieve a lot of great things together for our clients."
If you would like to discuss your digital transformation or migration (from eZ Platform to Ibexa DXP) project with Clever Age send them your brief [LINK TO: https://www.clever-age.com/en/brief-us/] or give them a call on +33 1 53 34 66 10
Ibexa Global Partner Program
Partner with Ibexa
In a world all about delivering excellence in digital customer experiences, you can build new revenue opportunities, create memorable experiences and turn your clients into digital champions with Ibexa's trusted and open Digital Experience Platform (DXP).
Read more