Announcing the Shortlist for Ibexa Partner Excellence Awards 2023
09/01/2023, 09:24
| 2 Min read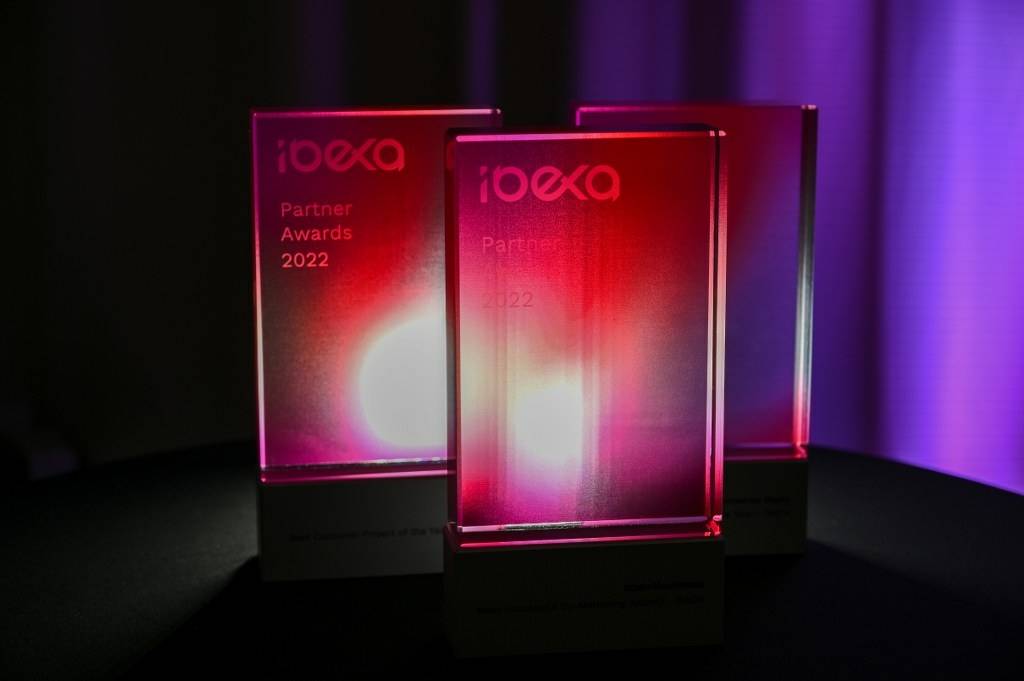 Is it you or your company that's been nominated and shortlisted for a prestigious Ibexa Partner Award for 2023? Now that we are fully back to in-person events, we will be hosting the annual Ibexa Partner Conference at the end of January in Marbella and it's here that we'll be able to celebrate excellence in delivering customer projects, creating great marketing campaigns and give recognition to exceptional digital experiences created by Ibexa Partners.
Today we reveal the shortlist for the Ibexa Excellence Awards, which will be presented at the Ibexa Global Partner Conference in Marbella during the Awards show. Bertrand Maugain CEO of Ibexa and chair of the judge's committee said: "We are delighted to be able to celebrate great projects in person. I'm very impressed at the quality of the entries and wish to congratulate all those that have made these shortlists. I look forward to announcing the final winners during the evening of January 26."
Best Integration of the Year:
This award goes to the person or team that has integrated Ibexa DXP with other business systems and demonstrates exceptional value to the customer.
Shortlist:
Co-Marketer of the Year: 
This award goes to the person who has set an example by publicly supporting, championing, and recommending Ibexa with advocacy activities. These include innovative campaigns, blogging, being an active member of the Ibexa Community and presenting Ibexa in podcasts, webinars or at events.
Shortlist:
Sebastian Henne, elbformat
Angélique Tavaud, codéin
Felipe Jaramillo, Aplyca
Best Marketing Campaign of the Year:
This award is given to the joint marketing activity with Ibexa by an individual or team that has resulted in building awareness and has delivered the greatest business outcome.
Shortlist:
Best Customer Project of the Year:
This is awarded to an outstanding project that has delivered exceptional customer experience using Ibexa Platform.
Shortlist:
Almavia CX (Ministère de la Culture)
rocket-media (COMECO)
Clever Age (Belambra)
Best Cloud Partner of the Year: 
This award is given to the partner who has best leveraged Ibexa Cloud and helped its customer accelerate their development and deployment process.
Shortlist:
Logic Joe
SQLi
Comwrap Reply
Ibexa Rising Star of the Year:
This honor is awarded to the partner who has joined the Ibexa partner ecosystem in the past 12 months and has demonstrated commitment through certification, engaging prospects and delivering a first project built on Ibexa DXP.
Shortlist:
Ibexa Partner of the Year:
This prestigious award, Ibexa Partner of the Year, is chosen based on its fantastic financial performance and its ability to create outstanding customer-centric digital experiences over the past year.
Shortlist:
OMMAX
Comwrap Reply
Aplyca
Ibexa Honorary Award:
This award will be given to the individual or team in recognition of the outstanding achievements they have made, demonstrating innovative implementations and a long-term commitment using Ibexa technology.
There's not long to go now to find out who's taking home these coveted awards. If you have not done so already, sign up for the Ibexa Partner Conference and be there when all the winners are announced.
Free to attend, the Ibexa Global Partner Conference is the perfect opportunity for partners become Ibexa Sales and Technically certified, discover new customer stories, learn about what's coming up over the next year with an exclusive session on Ibexa DXP's latest release and roadmap, and of course it's an excellent forum for you to mingle and network with the Ibexa team and your peers.
Marbella, January 26 - 27, 2023
Ibexa Global Partner Conference 2023
Various keynotes followed by different training sessions (both tech and business), followed by our Ibexa Awards Ceremony on the first day. The next day will continue with training, 1-1 meetings and more!
REGISTER NOW