16/01/2018, 19:53
| 4 Min read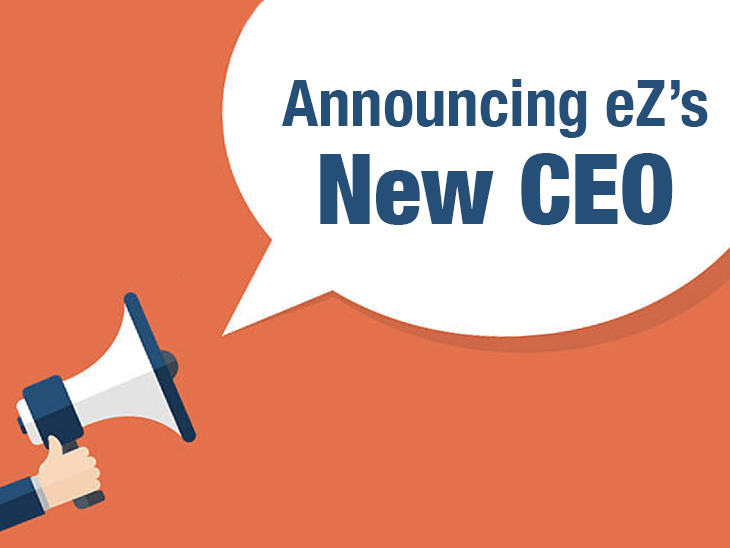 I'd like to announce Morten Ingebrigtsen as the new eZ Group CEO, a new leader as we enter the next phase of our company's lifecycle. Founded in 1999, eZ is this year turning 19 years old. Our ability to reinvent ourselves, while keeping true to our core philosophy has been a successful formula in this innovative, rapidly changing digital world.
In a market moving beyond the web, where digital is becoming the main influencer of the business models, we see that the latest eZ Platform is more relevant than ever. And beyond our product, we also have a profitable growing company of great skilled professionals serving some of the most digitally ambitious companies in the world.
Thus I am very confident to hand over this company to Morten, whom I know will build on both the technology and ecosystem to take eZ to the next level.
Back in 2013 eZ was unfortunately not in very good shape. Our ambitious expansion had been too costly and we were rapidly burning through our cash. With a burn rate of more than half a million euros a month, some actions had to be taken.
After being away from eZ for 5 years, my mission as returning CEO was both to save the company and to create a company with a future. We did some tough restructuring, while redefining our future. We cut what was not important and focused all of our energy on what mattered. Resulting in us being able to both cut our cost level, while growing our revenue and investing into the next generation of our software platform.
Today our subscription base is double what it was then, making up more than 90% of our revenue. Giving eZ a very scalable, recurring business model with a healthy profit margin (EBITDA) of about 30%.
Morten is a technologist turned growth CEO, who will bring on board new energy and skills for the next growth phase. His mission is growth and I know he sees product and innovation as key drivers.
I have come to know Morten over the last year as he has been a Board Director of eZ. He has more than 15 years' experience growing technology companies into successful ventures. He has been tech lead, CTO, and CEO in these ventures and is currently Director of Product Management at Elastic. He primarily works on the Elastic Cloud service, the company's hosted and managed Elastic Search service. Prior to that he was co-founder and CEO of Found, the maker of Elastic Cloud, which was acquired by Elastic in 2015.
A well-hidden secret is that Morten was a Linux/Unix operator and one of the initiators of the Skolelinux project in Norway (according to rumors he still knows a few commands in Bash and some Perl syntax). Morten will join eZ on March 1, 2018, until then I will still lead the company. He is very optimistic and looking forward to take eZ's success to the next level. In his own words:
"I'm really excited to be part of the next phase of eZ and humbled to get the opportunity to lead such a team of knowledgeable, dedicated and respected people."
I have been CEO of both eZ Systems AS, our group company, and all our subsidiaries. We will organize this differently with the upcoming change. Bertrand Maugain will take over the CEO position of all our business subsidiaries. Bertrand is already running most of our business, leading Professional Services, Sales and Marketing, and with the change he will have the full P&L (Profit and Loss) responsibility of our revenue generating business units. Bertrand will report to Morten as Group CEO as well as join our Board meetings for direct reports of our business.
Bertrand is eZ. He has been with the company for more than 10 years. He started out as a developer and has had multiple roles and knows eZ better than anyone. I have been proud to experience Bertrand´s personal growth, as being a quick learner, having great human skills and living the eZ values and philosophy. His growth is similar to eZ´s. He is a good example of the things we need to succeed-that is to continuously learn, adapt and grow, and he understands that success is about people.
While my mission as CEO of eZ is over and as Morten now takes over, I am not leaving eZ. I will rejoin as a Board Director, in addition to being responsible for investor relations so Morten can fully concentrate on running the company.
I am grateful and proud to have been part of this journey together with all of you in our ecosystem.
For eZ, even after 19 years, I believe we just have warmed up, and that eZ now is on its way to grow into a larger company and a significant player in our markets.
Thank you for the trust and looking forward to seeing you around. - Aleksander Farstad