Almavia CX is Ibexa's Partner of the Month for March
27/02/2021, 07:33
| 4 Min read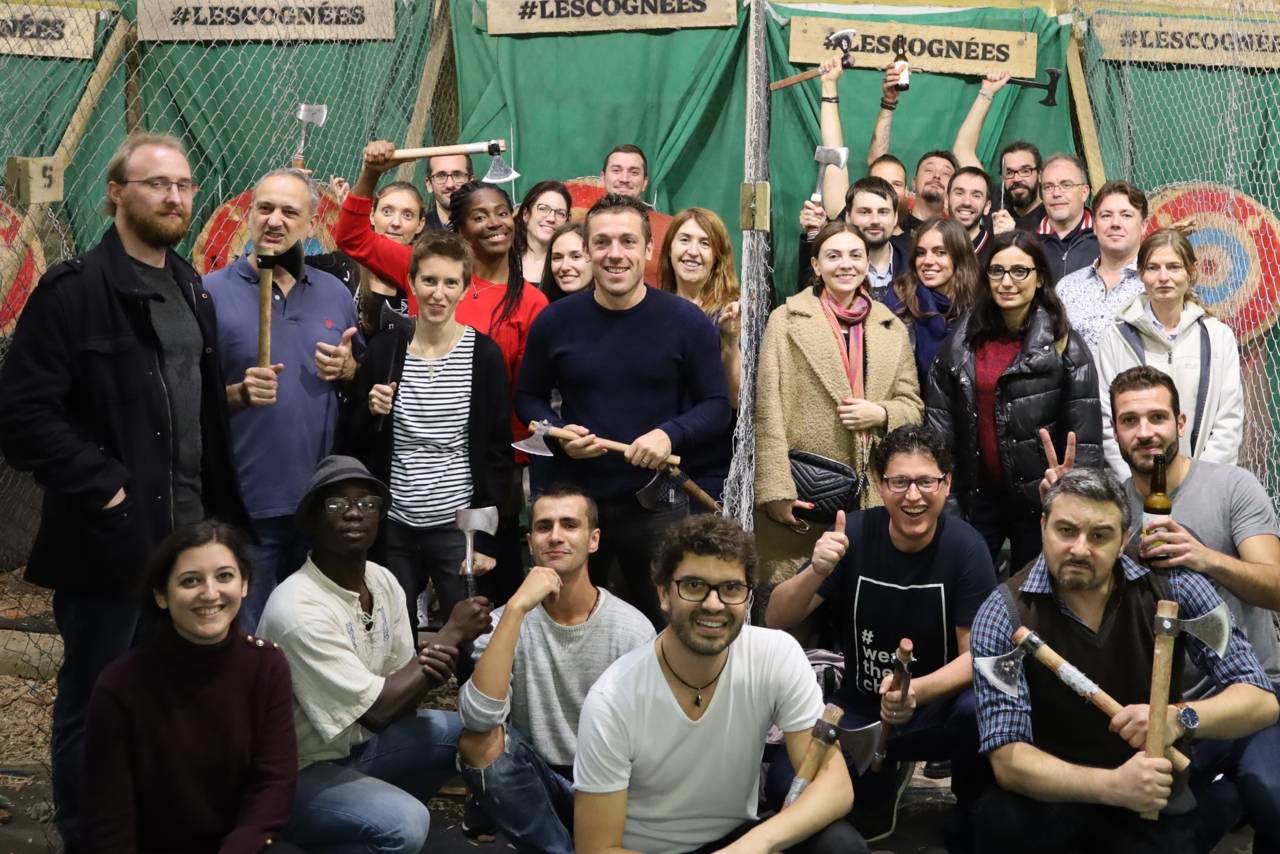 Almavia CX hits the ground running with Ibexa
In January 2021, the French technology group Nextedia brought together its historical subsidiaries – including Novactive - under a single brand name and a common division: Almavia CX to become a reference player in the area of customer experience.
In January 2021, the French technology group Nextedia brought together its historical subsidiaries – including Novactive - under a single brand name and a common division: Almavia CX to become a reference player in the area of customer experience.
A day after the press announcement, the newly formed business, Almavia CX, stepped into the limelight at the Ibexa Partner Conference where it won the award for Best Cloud-Builder of the Year.
Accepting the award (virtually of course), the CTO of Almavia CX, Sébastien Morel, reminded the audience of the long association between Ibexa and its Silver Partner. He added: "Ibexa products enable us to bring agility and performance to our customers on a daily basis to meet the challenges of time-to-market."
It was agility and time to market that launched this collaboration 18 years ago. A client asked Almavia CX to use eZ (as Ibexa was called then) to build its digital footprint, and the resulting site was developed so quickly and successfully neither Almavia CX nor Ibexa has ever looked back. Ibexa-based projects now account for half the revenue of Almavia CX's Web & Mobile division, led by Aurore Dubuisson and Nicolas Genty. "So it was fitting that we built the new Almavia CX site on the Ibexa platform – which took us less than a month," Aurore Dubuisson says.
Almavia CX employs around 220 people and has offices all over France as well as teams in Kiev and San Francisco, where Sébastien Morel is based. The 70-strong Web & Mobile division operates out of Paris, Bordeaux, Toulon, and Nantes. Its Ibexa client base ranges from the French Ministry of Culture to the popular sports channel of the Figaro media group.
Aurore's team has built up considerable expertise in Ibexa. "In development, I have a dozen Ibexa-certified colleagues," she says, "but we also have three colleagues certified for Ibexa's eCommerce module."
Going forward, and in tandem with Ibexa's own strategic objectives, Aurore is determined to leverage these eCommerce competencies. One of Almavia CX's reference clients, Groupe Atlantic, a €2.2bn manufacturer of heating, ventilation, and air conditioning solutions, is using Ibexa to develop B2C and B2B sites for a number of its brands.
"In fact, it was Ibexa that introduced Groupe Atlantic to us as a lead in 2015," says Aurore. Groupe Atlantic had selected Ibexa for the overhaul of its entire digital ecosystem of brands, and in 2015, Almavia CX rebuilt the site for its Ygnis brand.
"That went well," says Aurore. "Groupe Atlantic was very satisfied with both the [Ibexa] solution and the way we accompanied it on this project. And since then, Groupe Atlantic has been an important customer for us; we manage several Atlantic brands, each with its own environment, operational team, and instance on Ibexa."
The next phase for Groupe Atlantic was to migrate to the cloud; here, the parallel expertise of Almavia CX in the platform.sh cloud hosting solution complemented its long experience with Ibexa.
"The cloud solved one of Groupe Atlantic's major problems, which was to make different technology partners work in shared environments and platforms," Aurore explains, "and Ibexa provided the right solution."
The same logic made Groupe Atlantic opt for Ibexa's eCommerce module to extend its content/cloud continuum, and deploy Almavia CX to implement it.
Another reference client is Carac, a French mutual savings bank. The implementation of Ibexa involved integrations with the CRM and leveraged the advanced functions of Page Builder to enable marketing campaigns via dedicated landing pages.
By no means all Almavia CX's clients are French. Hibu, formerly Yell Group, is a multinational directories and internet services company based in the US. As part of a migration project to the latest version of the Ibexa DXP, Almavia CX created an Open Source bundle to convert and sync forms with marketing automation software Eloqua. "Now the team at Hibu can do more with blocks such as define animations, where a block slides from the left or 'bounces' onto a page," Sébastien explained.
This bundle was made available to the Ibexa community, where Sébastien is an active contributor. "This is important to us," says Aurore, "we are currently making 15 bundles compatible with the latest version of the Ibexa DXP."
Ibexa's integration of content, commerce, and personalization on a unified and coherent platform, built on the Symfony framework, responds to the same market need for agility that motivated Nextedia to realign its corporate structure and create Almavia CX.
"Our commercial strategy is also on the same page as Ibexa's," Aurore adds. "We, too, are targeting B2B and want to do more eCommerce."
She sees the recent corporate restructuring as a great opportunity, both for Almavia CX as Ibexa.
"We really want to make Ibexa an important partner for all Almavia CX and not only the Mobile & Web division. We can now solve problems for customers that only know us from our CRM-based projects or our marketing campaigns. We can show them how the Ibexa DXP can really help them in their digital transformation, and as a result, make Ibexa not the partner of Web & Mobile, but really make it the partner of Almavia CX."
Ibexa Global Partner Program
Partner with Ibexa
In a world all about delivering excellence in digital customer experiences, you can build new revenue opportunities, create memorable experiences and turn your clients into digital champions with Ibexa's trusted and open Digital Experience Platform (DXP).
Read more