7 advantages your clients get with a modern DXP
28/08/2019, 14:31
| 3 Min read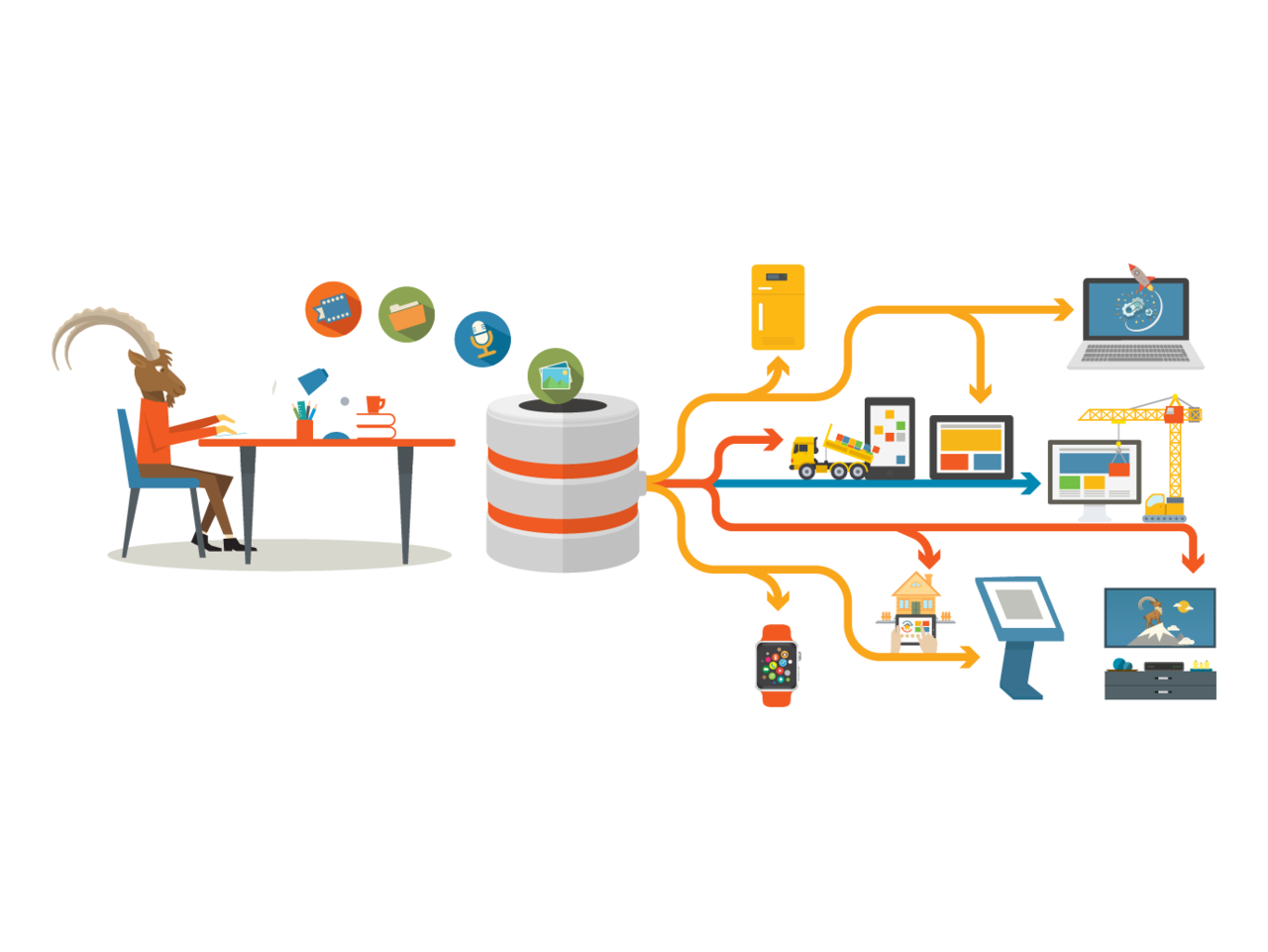 Digital Experience Platforms (DXPs) offer content, commerce, personalization and cloud capabilities, be they Open Source or Enterprise, PHP, .Net or Java, but not all are equal. Clients and digital agencies can leverage seven modern and unique DXP capabilities that bring not only economic benefits, but also competitive advantages over their peers.
Advantage #1: Make highly complex websites manageable and efficient
A modern DXP, with a strong content repository, provides unique abilities to organize, manage and visualize information architecture. Using a content repository to organize information in one (or several) content trees and apply several other discoverability options (like search and taxonomy) can become a critical advantage for the creation and operation of complex websites. Hannover.de (1m+ objects) demonstrates how an effective user interface for navigation is essential when dealing with deep and large content structures.
Advantage #2: Develop user-friendly websites
In a modern DXP, WYSIWYG tools enable editors to create and manage complex online experiences such as landing pages, registration forms or editorial workflows without developer intervention. Templates can be prepared by the digital agency, while the content types can be defined and customized by the client. Whirlpool leverages these capabilities for its multi-brand, multi-country EMEA websites.
Advantage #3: confidently operate extremely secure websites.
Enterprise DXP code can be architectured around a centralized kernel, using a robust framework to ensure core security principles and routines are in place and used. This is unlike many community-driven Open Source solutions where many features are developed by the community independently, often without using similar core components nor systematic quality control. A hybrid model (Open Source and Enterprise) promptly delivers security patches to each enterprise client much faster than any pure Open Source solution and it enables organizations to centrally and regularly test application vulnerabilities]. The French Ministry of Defence, Swisslife Insurance and Caisse d'Epargne (120 million page views) benefit from this hybrid Open Source and Enterprise model for their highly secure websites.
Advantage #4: Enable short time-to-market for content and commerce sites.
An integral part of the DXP is a fully featured e-commerce feature-set that can be integrated with the content management solution. It no longer becomes necessary to integrate separate content and e-commerce solutions making it possible to manage large volumes of content and contextualize e-commerce by easily embedding actionable product information in an editorial format. Bürkert (world leaders in fluid control) leverages this for its integrated content and e-commerce website which was delivered at 50% of TCO and in half the time originally estimated.
Advantage #5: Provide very agile and scalable websites with CI/CD and DevOps.
As «platform» implies, a DXP is designed to be customized, extended and integrated with other systems. Complementing the DXP, a PaaS (Platform as a Service) hosting solution can proactively scale up or down while enabling continuous integration (CI) and continuous delivery (CD) workflows.
Advantage #6: Manage highly distributed or highly customized multi-Sites.
A modern DXP enables the creation and management of multi-sites that are highly distributed (covering different geographies and languages) or highly customized (targeting different audiences with certain designs or brands). This can be efficiently performed from one single installation supporting multiple sites, languages and customization, with the option to run it from one single content repository or multiple ones depending of the strategy. Granular management of roles and permissions enables website structure to exactly mirror complex corporate organizations' structures. INRA (French national research institute) automates the creation and management of its 400 sites by its distributed employees.
Advantage #7: Operate critically efficient front-office or web applications.
A modern DXP architecture that decouples content, business processes and presentation exposes content and services in a «headless mode» with remote APIs such as REST or GRAPHQL. It enables organizations to efficiently build headless content hubs consuming content from, and delivering it to, external applications - mobile applications, custom JavaScript websites, progressive web applications, digital signage etc. DoCoMo Digital consumes hundreds of thousands of images and videos and distributes them to gaming applications developed by large European Telcos such as Orange.