Ibexa - A New Expression
Our brand framework is made up of core elements. It is important for us to let everyone to be creative and co-create, while maintaining a consistent look and feel of how we express the brand.
Elements like our logo, color palette, and typography give us that consistency. These components work together to ensure our brand is recognizable every time it is used.
Photography and illustrations enable us to express situations and experiences that are familiar to us.They help us show concepts and express our digital world in a creative way.
Please note, these are brief guidelines, not rules and regulations. Use them creatively, but do follow them to stay 'on brand'.
Our Logo - It is All About Vibrance
Our logo is designed to inspire through its lines, geometric shapes and natural flow. The gradient in the logo shows the direction from the old to the new. It also creates a light system that brightens up both light and dark surfaces.
Download the New Logo
Get the logo files as AI, EPS, SVG, PNG (transparent) and JPG here.

Brighten up a Light Space
Our new logo was made for screens and digital first. It is intentionally vibrant, to create light on bright surfaces.
And Light up a Dark Space
It works well on dark surfaces, like your dark mode on the phone, browser or email client.

Colors
Our new brand colors give a nod to the long history with our old brand. We have always used orange and we will continue to do so. But, as we transform, we include new complementary colors.

We have added a more vibrant orange to our palette, as well as two supportive main brand colors that make up our vibrant gradient.
Our colors have a clear strong contrast with both light and dark backgrounds.
Get our colors
Ibexa Orange
#ff4713
255, 71, 19, 1
0, 81, 89, 0
$ibexa-orange
Ibexa Red
#db0032
219, 0, 50, 1
5, 100, 76, 1
$ibexa-red/li>
Ibexa Jazzberry
#ae1164
174, 17, 100, 1
26, 100, 22, 11
$ibexa-jazzberry
Ibexa Dusk Black
#131c26
19, 28, 38, 1
99, 76, 55, 73
$ibexa-dusk-black
Ibexa Snow
#e0e0e8
224, 224, 232, 1
15, 11, 6, 0
$ibexa-snow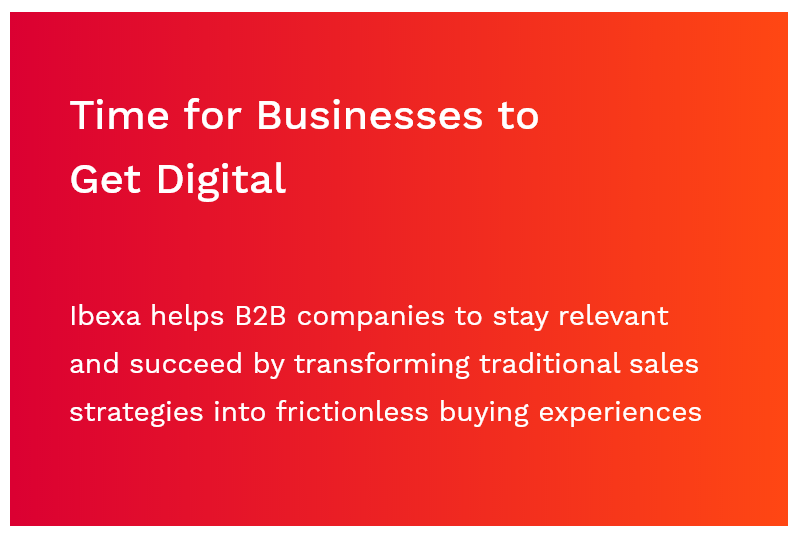 Be Playful
Explore the new colors and be playful. The new gradient works well for lighting up any space and ensures the typefaces remain legible.
We can use the gradient, or any of the primary colors as a background.
Do not use too Low Contrast
Usability is key to ensuring everyone understands what we want to tell. Do not be too creative and explore ways that go against good usability principles.

Think about the user and keep contrast high.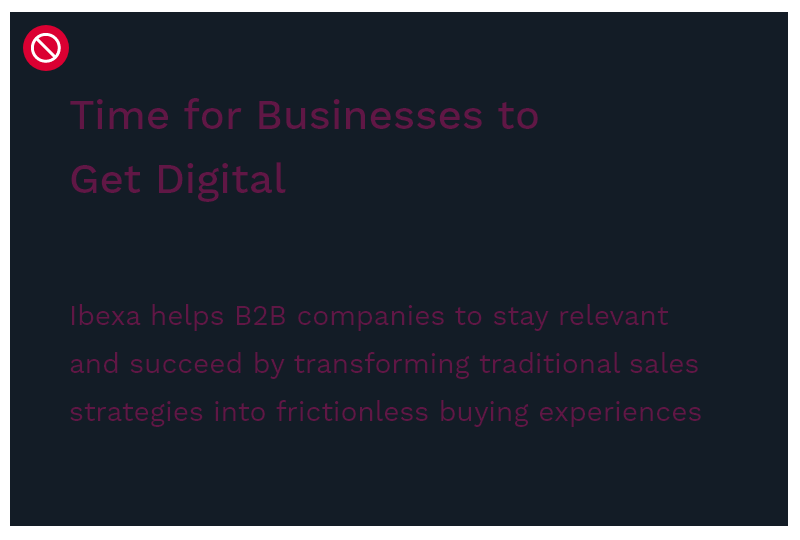 Explore the Full Guidelines