The Nine Trends Driving B2B E-commerce in 2020
18/02/2020, 12:17
| 5 Min read
We are at the start of a new year, and a new decade. Technological change is not slowing down any time soon and B2B businesses that want to stay relevant have to go digital. Even for the ones who are already using e-Commerce, they can't stay still, they must capitalize on the latest trends and innovations. In this blog post, we analyze the most significant. One thing can be said right off the bat: B2B e-commerce platforms must increasingly resemble the proverbial Swiss army knife, with a range of functionalities to tackle the most diverse requirements, now and in the future. Concepts such as punchout and headless commerce, but also B2B marketplaces and omnichannel, are poised to transform the sector yet again.
We list the trends in no particular order; they are all important although some will matter more to you than others. In this Part I of our post we shall be highlighting five B2B e-commerce trends that all businesses need to consider.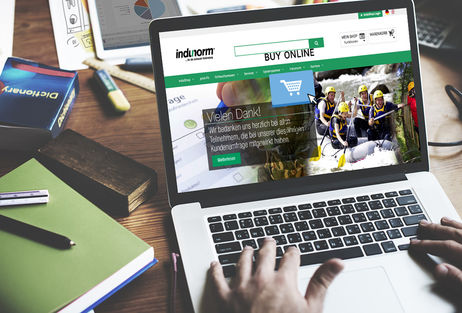 1. B2B online shops are morphing into service platforms
B2B trade is shifting to the internet. Nevertheless, personal contact with the dealer has always been a mainstay of B2B and this is not going away. This is in part because B2B customers do not always get an online answer to their questions. 76% of B2B customers want contact with a personal sales representative before buying a new product, and 52% seek out a dealer's advice when a product changes specification.
In 2020, online B2B will increasingly migrate from the simple web store towards platforms that combine e-commerce with a range of services. So apart from product information and specifications, customers are also able to make appointments for one-to-one advice or book services that match the product, such as online training.
2. Self-service portals: B2B buyers are doing it for themselves
A development that goes hand in hand with the move towards fully-fledged B2B platforms is an explosion of content. Buyers can find everything worth knowing about a product and its application directly from the online shop.
The idea is to give a buyer all the information he or she needs, and boost buyer-independence. The B2B e-commerce shop becomes a self-service portal, where buyers find answers to their questions and are not slowed down by having to contact the sales representative. Knowledge databases with FAQs, guides, video instructions, blog posts and other content ─ available at any time and with many useful tips ─ give your online presence that one-stop-shop authority that customers are looking for. Platform knowledge bases provide enormous added value for B2B customers and improve the user experience.
3. Omnichannel: is your platform fit for purpose?
Omnichannel has come to B2B, and with good reason. If you want an uninterrupted conversation with your customers and prospects, you have to address your target group optimally on all channels. Whether it's an online shop, social networks, marketplaces or a bricks and mortar store, B2B sellers have to be wherever their customers go - and is that is everywhere. The average B2B buyer already uses six channels.
According to a study by Frost & Sullivan, customers who use more channels spend more money ─ another reason to adopt the omnichannel approach. However, only 26% of companies fully leverage omnichannel with the right mix of channels. A principal reason for this seems to be that the e-commerce platform does not optimally support B2B omnichannel trading.
4. Marketplaces continue to dominate
Marketplaces are becoming a permanent fixture in B2B. And not just through Amazon Business, Alibaba, Mercateao, Who delivers what? are some of the other players in this space, handling ever vaster amounts of B2B transactions.
Buyers like marketplaces. They can use filters to search for very specific products. Marketplaces also offer straightforward comparability of prices and products, as well as the delivery times and costs of different suppliers.
Industry analysts predict that by 2022, half of all B2B e-commerce orders will be processed through a marketplace. But there are also difficulties. In addition to the low margins inherent in this business model and the limitations of how your products are ranked and presented, there is also the technical issue of integrations. As can be seen from the graphic below, a whopping 43% of B2B suppliers that use Amazon Business have not connected any of their systems to the marketplace.
It remains to be seen whether B2B marketplaces will prevail to the extent envisaged by Forrester, or whether the sector will rely on alternatives. For the time being, however, they are unstoppable.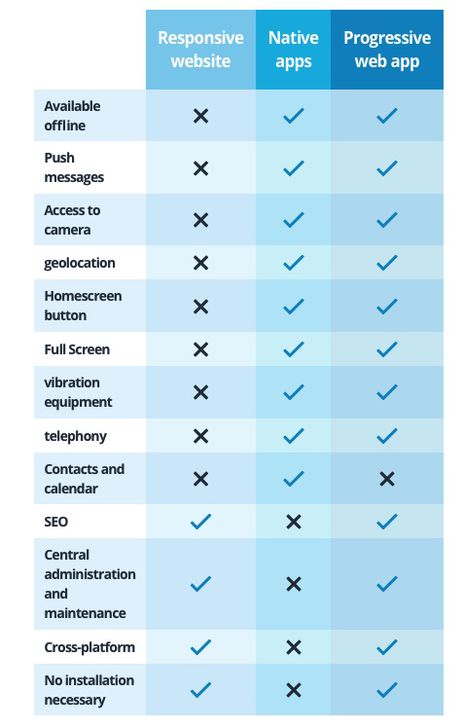 5. Everything-now comes to B2B
The innovations and demands of B2C eventually trickle down to B2B ─ and speed is no exception. B2B customers demand an ever-faster service, both in the ordering process and fulfilment. A quarter of B2B customers, for example, would like a shorter checkout, quick re-orders and speedy delivery.
One way in which modern B2B online shops accelerate orders is through automated shopping list suggestions. Based on the order history and a catalog of matching items, the platform software makes predictions about what the customer needs next and in what quantity. Quick ordering is also boosted by importing order lists. B2B buyers can build in Excel their order list with SKUs and quantities into a spreadsheet and drag and drop the file in the checkout process, speeding up their purchase flow. This may sound like a basic feature but very few systems offer this and it can really make a difference in helping B2B buyers.
Fast delivery is a convenience in B2C but in B2B e-commerce it can be decisive. B2B buyers are often part of a supply chain: they need certain products quickly and expect reliable delivery every time. That is why Conrad, the electricals suppliers, now offers express delivery for business customers within two hours. Würth, the world leader in assembly and fastening materials, supplies craftsmen on the day of the order at the desired location. If a part runs out on the construction site or during assembly at the customer's, it can be resupplied ready for use on the same day. The consumer electronics retailer Cyberport also delivers urgently needed PC accessories within three hours with its EILT! delivery service.
Agility also means that delivery is fast and customized; and B2B businesses that fall short in this regard will soon lose market share.
The second blog post looks at the technologies of headless architecture, PWAs, robot text creation and the procurement approach known as punchout.
Integration Considerations: Tips, Tricks and Gotchas
E-commerce and ERP Integration
Learn how to select and connect your project to various business systems while understanding the wider, ERP, CRM and PIM landscape. We provide tips and best practices as well as highlight common use cases.
Download eBook now