17/12/2018, 14:44
| 3 min read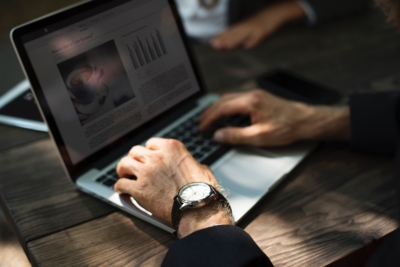 Coincidences can be interesting. As I wrote this article about content and commerce, I incidentally visited the website of Magento, a leading application used to build commerce sites.
How is the Magento Modules Marketplace built? With Magento Commerce, of course. But how are Magento corporate and conferences websites built? Not with Magento Commerce, but with Drupal CMS, a Content Management System.
This paradox illustrates the problematic dichotomy between content and commerce. In 2018, if one of the world leaders in commerce chooses not to use its own solutions for its own content sites, then how would it expect its clients? This is the very problem addressed by the recent, meaningful acquisition of Magento by Adobe Systems Inc.
The publisher of a solid Content Management System could also effectively address this same problem by integrating its CMS with a commerce solution to deliver a unified content and commerce solution on the B2B market.
The first merit of such an integrated solution would be existing now, when there is a clear lack of integrated solutions, as testified by simply searching "content and commerce" on Google. Eventually, new, integrated solutions will certainly arise from the Adobe-Magento merger, but within an undefined territory, due to the complexity of integrating these applications and the ecosystem of each company.
This is one of the key characteristics of B2B commerce sites: their rich content. Take the website of Bürkert, a world leader in fluid measurement, control, and regulation. One product contains 30 variants that each bring 10 specification and compliance documents-and in four languages!
Furthermore, B2B clients are hungry for content. Will a client make an impulse purchase when procuring electro-pneumatic valves? Probably not. Instead, she will want to compare all variants under all facets. She will use a search engine that offers no less than 500 facets on the Bürkert site. She will also want to know the history, assets and latest news from her supplier. She will visit the institutional site that provides all content unified with commerce.
This is a key feature: A modern Content Management System must efficiently manage multiple sites. Across dozens of perfectly differentiated sites with individual front-ends, the client should be able to share infrastructure instances, content trees, roles and permissions, content databases, user back-office and the search engine.
Is efficient content management alone a sufficient justification to enter a complex market like B2B commerce? Probably not, because complex and critical processes play vital roles in B2B.
According to Forrester, B2B commerce will grow strongly, but selectively, in the automotive, electrical, electronics, mechanical and pharmaceutical industries, where very high service levels are imposed by very tightly integrated supply chains under very high security constraints.
Take again the Bürkert website example. When a client logs in, the site will access the ERP system and provide specific price lists and inventory levels with delivery terms and lead times. If a sales representative prepares a customized proposal for this client, she will obtain real time prices from the ERP and will validate her custom prices with sales and technical teams.
An Enterprise Content Management System already provides process automation via tools that can manage collaboration, planning, versions, translations, roles and permissions.
Integration with Enterprise Resource Planning (ERP), Product Information Management (PIM) and Client Relationship Management (CRM) is already implemented in the business level solution and in real time.
Better than pure open source, security is guaranteed by an Enterprise software publisher. To accommodate multiple user personae, back-office usage does not require technical skills and instead allows for rapid implementation and adoption of complex processes and minimizes time to market.
Therefore, there is great legitimacy for an Enterprise Content Management System publisher to make inroads into the complex, but promising B2B commerce market.