Coexya is January's Ibexa Partner of the Month
03/01/2023, 15:45
| 3 Min read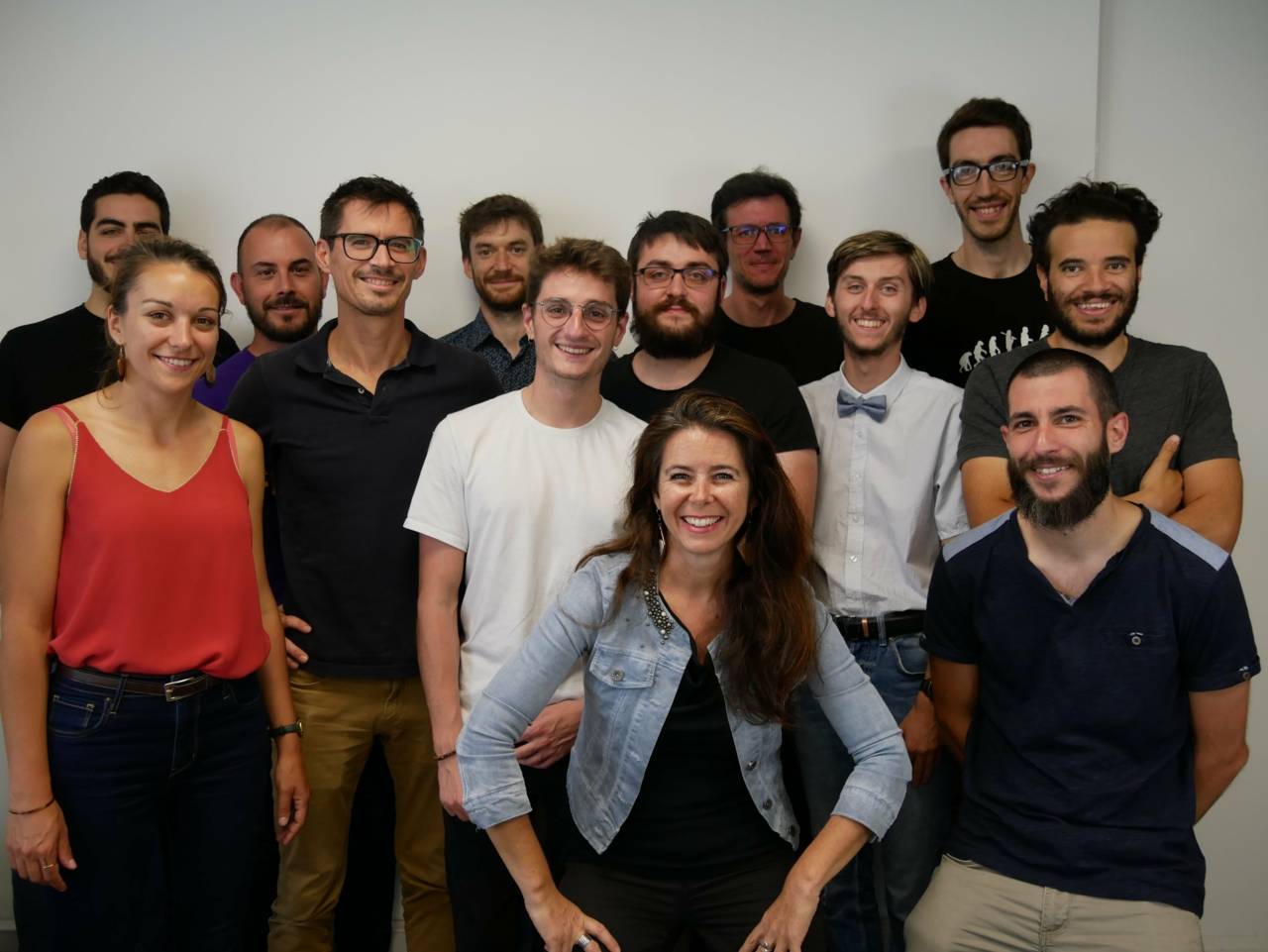 The relationship between the French digital services group Coexya and Ibexa DXP goes back a long way. During that time, both partners marked the evolution of their business by changing names – from Sword France and eZ respectively.
Murielle Couden, Project Manager at Coexya, first worked with eZ in 2006, both on the Open Source version at the very beginning of the eZ journey, and then on license contracts for multiple projects in the media, insurance, food and beverage, and health and tourism sectors.
"I was convinced from the beginning by the possibilities and power offered by eZ Publish, which became eZ Platform and then Ibexa DXP today," says Couden. "The solution has been quality of Ibexa's technical support has always been a constant and consistent positive."
In 2020, the French arm of Sword was split off from the international group to become Coexya.
They are our Partners of the Month for January.
Coexya's strategic objective is to triple turnover within the next five years. With 840 employees, annual sales of almost €68 million and five bureaux in France – Lyon, Lille, Brest, Rennes, and Paris – it is already an independent key player in the French digital landscape. Its wide range of expertise is embedded in a long-standing commitment to CSR and a growth plan based on "skill centers" of between 30 and 70 people to optimize team building and knowledge sharing. The sustainability message and experience are very important to Couden. "In Lyon, our corporate headquarters, we are located in an exceptional setting in a green business park in the Monts d'Or which is a great place for mountain bikers, cyclists, joggers, and walkers. It is easy for us to practice an indoor or outdoor sport, to play a game of pétanque, or to scratch a piece of earth in the Coexya vegetable garden during our break time."
Personal and professional development are an extension of this holistic approach; Coexya regularly trains and certifies its employees in the technological developments of tools such as Symfony or Ibexa DXP, as well as on the human level for assertiveness training and sophrology, a dynamic relaxation method comparable to mindfulness.
Coexya has been working with the Ibexa solution for a long time, for projects such as the French National Assembly, Michelin, and the €2.6 billion industrial Groupe Atlantic. "Today, our teams are working on complex multi-site or multi-interaction projects with the Conseil d'État, the EFS, and the Resah. The Ibexa DXP solution allows us to easily connect other tools to our clients' core business systems and to those of their clients."
The French legal advisory council, the Conseil d'État, migrated its principal site to the Ibexa platform, chosen for the flexibility of its backend and the reliability of its performance. The new site was tested in the early days of the Covid pandemic when French citizens had a lot of questions and anxieties around official government policy. Pre-Covid, the site attracted between 100 to 120 visitors, but page views hit 250,000 after a lockdown had been imposed, without the Ibexa platform missing a beat.
Coexya is now migrating the 54 sites of the Conseil d'État departmental jurisdictions on to Ibexa DXP.
For the Resah, whose objective is to support the pooling and professionalization of purchases in the health sector (public and private non-profit) in France, the DXP Ibexa was recommended to manage all of its activity centrally purchasing (1700 beneficiaries, 3500 contracts, 700 suppliers).
So in 2019, Coexya started a project of digital transformation for Resah. Tender data, contract documents, accounts, and member contacts were migrated from Excel to the Ibexa DXP backend. A single repository was created and administered by the different Resah departments according to the access rights of each, coupled with CRM and ERP tools.
Coexya hopes to further develop Resah's digital systems by introducing a dedicated PIM solution and the Ibexa Commerce module. This is where Murielle Couden sees a lot of opportunity. "I'm looking forward to running a project with the upcoming Ibexa V4 DXP Commerce module," she says.
Ibexa's new iPaaS functionality will also widen Couden's scope to pitch the partnership to other clients.
She concludes: "The Ibexa DXP coupled with the cloud hosting solution guarantees the success of any digital business transformation project, provided it is carried out by an experienced and first-rate service provider – such as Coexya, for example!"
Ibexa Global Partner Program
Partner with Ibexa
In a world all about delivering excellence in digital customer experiences, you can build new revenue opportunities, create memorable experiences and turn your clients into digital champions with Ibexa's trusted and open Digital Experience Platform (DXP).
Read more