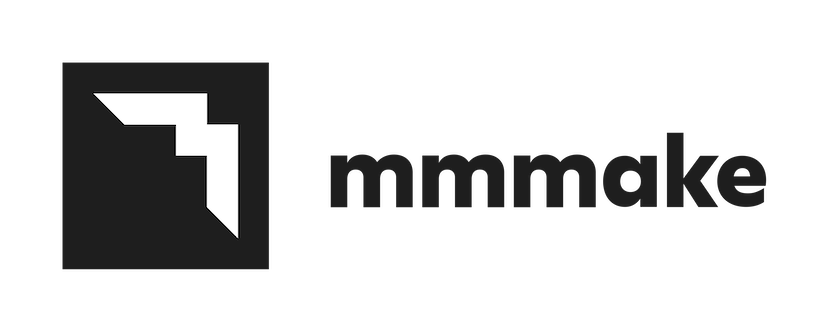 Visit website
Partner level
Silver
mmmake
One of the biggest challenges for both today and the future is the better interaction of
people, brands and machines. Because technological innovations, constantly changing
needs and the struggle for attention are making our world complex.
At mmmake, we want to solve these challenges for our clients and guide them into the
future. That's why we support companies in aligning themselves to become futureproof.
For us, this means making our clients more successful by creating exceptional, innovative,
and effective customer experiences.
We achieve our clients' goals by integrating our expertise in software consulting & engineering,
HXM services, agency services and IT solutions.
With software consulting & engineering, we create powerful, digital experiences that
take your company and your customers to a new level.
App development
Captivating metaverse experiences
Enterprise software modernization
Design and implementation of corporate websites
Cloud solutions such as implementation and migration
MLOps services, data engineering services and AI workshops
In the areas of HR transformation and SAP consulting, we create an exceptional employee
experience for your employees.
Employer branding for talent acquisition and retention
Consultation on strengthening corporate culture
Change management concepts for a tailor-made change strategy
HR process optimization and advice on HR strategies
Development and implementation of SAP solutions
With our creative minds, we give your brand reach on social media and maximum visibility
– thanks to our digital marketing strategies.
Product videos or advertising films incl. 2D and 3D animations
Successful branding and marketing strategies
Content and technical event support
In addition to our three core areas, our experienced team of experts supports our clients
with all individual IT requirements.
Cloud migration from private to public and vice versa
DX DNS services for the accessibility of your brand
DNS zones and SSL certificates with our DX API solutions from a single source
That's mmmake. So, what are we going to make together?
Contact us.
We love challenges. Got one for us?
Become a Partner
Interested in evaluating the benefits of collaborating with Ibexa? Fill out the form below to schedule a call with one of our local Partner Managers.
Contact Us
In a world all about delivering excellence in digital customer experiences, you can build new revenue opportunities, create memorable experiences and turn your clients into digital champions with Ibexa Digital Experience Platform (DXP).