Visit website
Partner level
Silver
Awards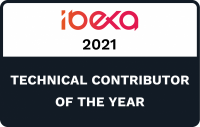 ethinking GmbH
The ethinking GmbH is a young company located in the heart of Berlin. We implement platforms, mobile and website applications as well as supporting our partners and customers with strategic advice on further development of their company.
Depending on the intention, the focus can shift from project planning, conception and design to technical implementation. No matter the approach, our service is always based on four pillars: Understand, Define, Make, Release.
The ethinking GmbH focuses especially on empowering our customers to present their content in the best possible way. Relying on our wide range of experience, we will find the right solution for every strategy:
• Advice and conception
Creation and further development of business strategies, personas, user stories, product features, UX / UI designs
• Products and realization
Content Management, Modern Headless CMS, Classic CMS Templates, DXPs, Push Notifications, Content Stream Editor, Smart Devices IOT
• Release and infrastructure
Data driven analysis, integration, platform, cloud / docker, training, support
Become a Partner
Interested in evaluating the benefits of collaborating with Ibexa? Fill out the form below to schedule a call with one of our local Partner Managers.
Contact Us
In a world all about delivering excellence in digital customer experiences, you can build new revenue opportunities, create memorable experiences and turn your clients into digital champions with Ibexa Digital Experience Platform (DXP).