The Basics of Personalization
This eBook focuses on the benefits of different types of personalization and gives you recommendations on how to implement a successful personalization content strategy using a DXP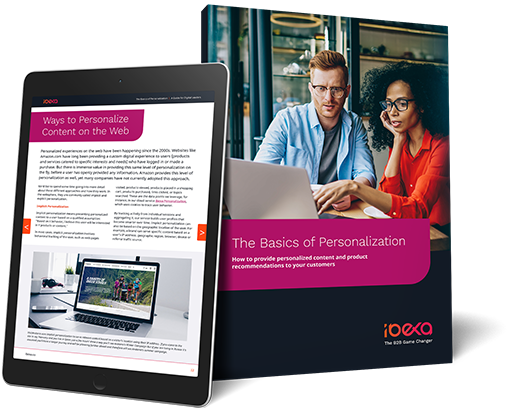 Businesses today face constant pressure to stay digitally updated and deliver memorable, personalized customer experiences along the entire customer journey.
And this user demand for more personalized, relevant online experiences has pushed CMS vendors to evolve. Many vendors now provide Digital Experience Platforms, where they offer a range of products that complement each other and integrate seamlessly to provide the technologies that enables an organization to grow and succeed with digital operations.
We cover topics such as:
Explicit vs implicit personalization
How to measure your return
What is required to launch personalization effectively?
Best practices on implementing personalization
Selecting the right personalization technology
The power of information architecture
We also provide useful tips and best practices based on real-world scenarios.
Ibexa is trusted by