Digital Publishing's Evolution: From Website to Multi-channel
Check out how having the right technology platform will give you a solid digital foundation to help your organization achieve online success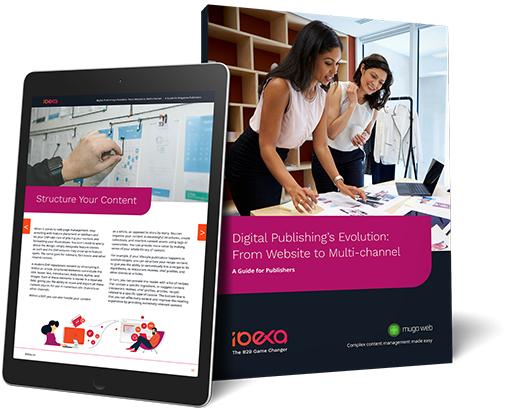 A lot has changed for the publishing industry over the past couple of decades, from colorful, static websites to today's dynamic, responsive multimedia sites and multichannel content delivery. Print readership has fallen but has been more than compensated by the consumption of content online.
The nature of storytelling has transformed. Richer, interactive experiences; rapid, more frequent publishing schedules, and two-way conversations have led to content being created in a multitude of formats: videos, slideshows, quizzes, podcasts, infographics, animated GIFs and more. Giving digital readers a multimedia experience is essential to building traffic and engagement, and if you're not, then you are missing out on a huge opportunity and are likely to be left behind by advertisers and readers alike.
This eBook is published by Ibexa and its Silver partner Mugo Web, which specializes in providing business solutions that are efficient and effective. Mugo thrives on long-term relationships, providing stability, broad technical expertise, and friendly, professional service.
Read this eBook to learn how to:
Optimize the editorial experience
Monetize content
Reap the rewards from smarter distribution
Automate circulation
Improve sales
Find out how the landscape of advertising has changed and discover other opportunities to stay competitive. Follow the experience of publishers who have succeeded in engaging and growing audiences.
Ibexa is trusted by