[Webinar] B2B: The Key to Growth is Self-Disruption
A D2C strategy that reimagines the way you sell
WATCH OUR FREE 30-MINUTE WEBINAR
Reasons to watch the on-demand webinar
Do you want to grow your market and reach your end customers directly? What is holding you back? How do some businesses manage it so successfully, what's their secret?
It's because they know how to take advantage of digital channels to build direct relationships with end customers. They've learned how to segment their audiences without cannibalizing their distributor and reseller networks.
In this 30-minute webinar, Equimedia and Ibexa help you discover how to create more immersive and personalized customer experiences, take ownership of the end-customer relationship, and increase your profit margins with a Direct to Consumer (D2C) strategy that reimagines the way you sell.
Key highlights:
How D2C improves the bottom line in B2B
Give your buyers a way to purchase online without involving a sales rep
Provide useful information and helpful content to support their journey
Customize offers to segmented audiences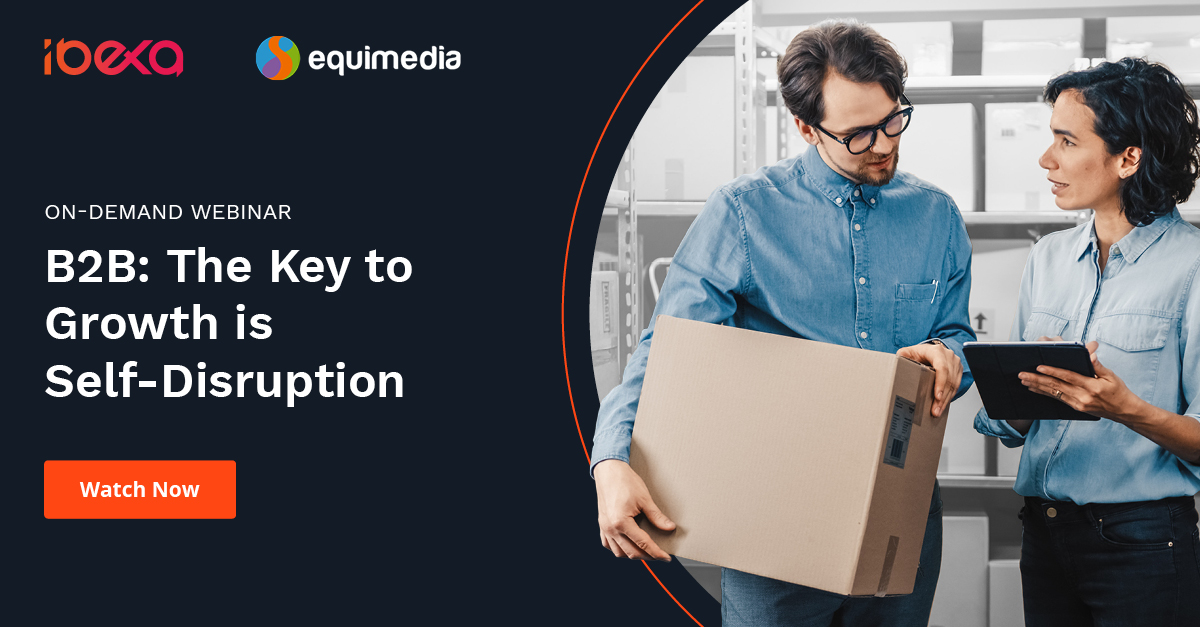 Presented by
Ross Britton, Website Experience Director, Equimedia

Ross joined equimedia back in 2015 having worked with a diverse range of clients, on a variety of digital projects, and in extensive markets including UK, North America, South America, Europe and Africa. With a broad knowledge, a keen eye for detail and a drive to constantly improve user experiences, he leads our website UX, design, build and CRO team. In his time here he's managed a wide variety of digital projects including complex full service website build projects as well as UX analysis and optimisation projects that have delivered incredible results and happy clients.

Jean-Claude Pitcho, Head of International Markets, Ibexa

Jean-Claude has helped build global leadership for three digital platforms: ibexa DXP, Drupal Commerce (CMS) and Platform.sh (PaaS). He has built Content, Cloud and Commerce expertise at seven venture backed companies as well as at TeliaSonera and Orange. He has managed international start-up and scale up activities and enjoys helping clients solve problems as well as leading teams in various languages. He is now the Head of International Markets across several markets (Cloud, Commerce) and geographies (US, UK and Spain in particular).
About equimedia and Ibexa
We are both passionate about delivering success for our clients and their customers. As an independent digital marketing agency and tech vendor, we immerse ourselves in our clients' businesses and targets, and optimise activity across the entire user experience. B2B companies rely on our skilled experts with deep experience to transform their sales and fuel growth; to have a future-proof digital solution that supports controlled investment; and meet the demanding expectations of today's business buyers.
Ibexa Digital Experience Platform empowers you to connect all the touchpoints with your customers and support different ways of selling from just one platform and equimedia provides insight, innovation and blended cross-channel strategies to deliver results at pace, maximising your return on investment.
Grow your market and reach your end customers directly!
Ibexa is trusted by