Cost Optimization of Integrations and Business Processes Automations
In this eBook, we look at what iPaaS solutions are, how they work, and why they are so crucial for B2B organizations pursuing a long-term digital transformation strategy.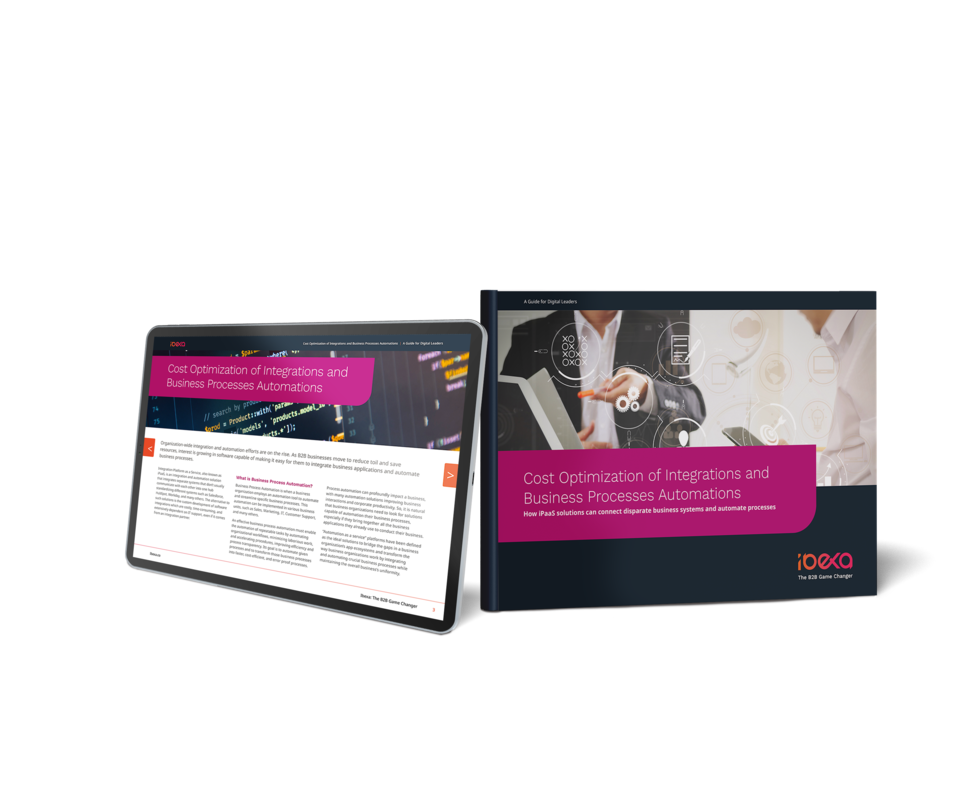 How iPaaS solutions can connect disparate business systems and automate processes
Software automation and integration are some of the biggest challenges modern B2B organizations face. It is also an area where there is great potential for businesses to develop a competitive advantage. In the era of omnichannel digital experiences, connecting software and channels to create a seamless and streamlined customer journey is critical. Doing so efficiently and cost-effectively, even more so.
An integration Platform as a Service (iPaaS) is a solution to this problem. And they are quickly becoming one of the preferred means of facilitating integration and
connecting diverse digital business systems.
Contents:
Why integration Platform as a Service solutions are Perfect for Process Automations
B2B Businesses Need Process Automation to Keep Growing
The Benefits of iPaaS
Which Processes Can Be Quickly Automated?
Best Practices for Implementing iPaaS
Introducing Ibexa Connect
Why Adopt Ibexa Connect?
Why B2B Organizations Should Adopt Ibexa Connect
Ibexa is trusted by