CDP Buyers Guide
A Single Operational Platform for all your Customer Data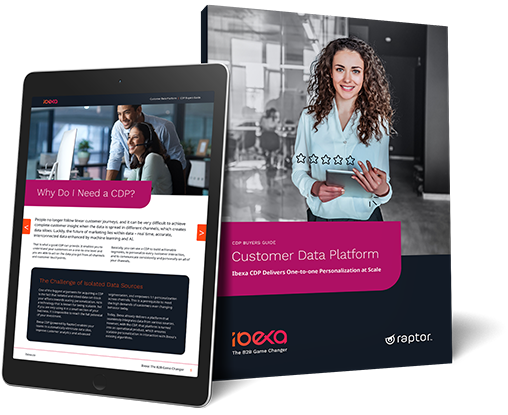 The Customer Data Platform (CDP) solves one of the hardest challenges facing businesses today: To unify customer data across the organization, including known user data, to deliver truly consistent customer experiences across channels.
To do so, you need a single operational platform that stores all your customer data across your different channels and platforms, which updates in real-time, provides a complete overview of your customers, and enables you to operationalize that knowledge.
The platform brings personalization that grows with your business and treats every customer as an individual, even as your customer base grows far beyond what your team could manually manage.
The immediate advantage to Ibexa CDP is the fact that we are channel-agnostic, and we support the activation of the data that makes the most sense for your customer journey. Through this activation of data, we cultivate your opportunities to create value.
If you want to personalize your customer experience across all cross points and channels, then this guide is useful for you.
Content Highlights:
What is a Customer Data Platform?
Why Do I Need a CDP?
Different Components in the CDP
The Role of Your Team
Data Security
Implementation and Integration
Further Reason fo tinvest in a CDP
Customer Data Platform ROI Model
Ibexa DXP
Ibexa DXP + Ibexa CDP
Ibexa is trusted by