Building a Website with Ibexa
Download your free eBook today, and improve the way you deliver digital experiences to your audience.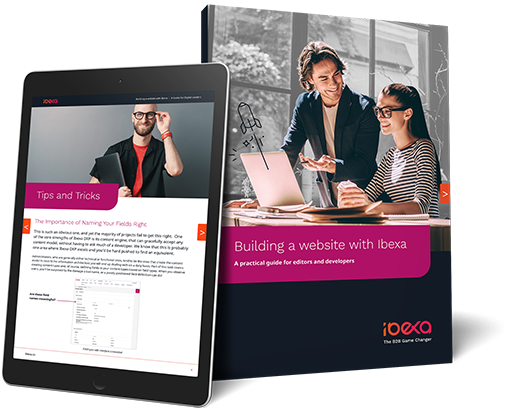 This guide has been compiled from a series of blog posts describing how we built www.ibexa.co with useful insights, tips and implementation details of the current Ibexa.co website. Much of what we learned should prove to be useful to you too, whether you are a marketer or developer.
We cover three main things in this eBook (the Architecture, Managing Menus and Page Builder) as well as a handful of useful advice and small features that can really enhance your editorial experience.
We hope these practical tips and tricks from the frontline (based on our own experience in publishing and maintaining our website) will help you reach the best experiences for your editorial and development team.
Ibexa is trusted by