3 Pillars of Successful B2B Digital Transformation
Learn how B2B companies can successfully respond to change, and invent the disruption of tomorrow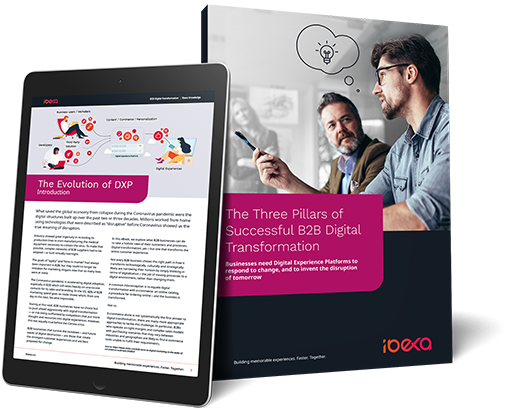 It has often been said that in order to survive, B2B businesses must shed their digital inhibitions and adopt the technologies and approaches that have made B2C so successful. While this is true, digital transformation in B2B goes deeper than that. Rather than merely imitate B2C, wholesalers, distributors, manufacturers and suppliers have to be bold and inventive enough to disrupt their own business models and think out of the B2C vs. the B2B box and embrace digital innovation.
Inside this eBook,
Understand how buyer needs have changed and how your selling must evolve in response
Learn what you can do to create engaging buyer, customer and B2B Partner experiences
Discover how to quickly innovate with new sales strategies and business models or get left behind.
Ibexa is trusted by