Treat Every Customer Like a VIP
At Ibexa, we recognize that quality of service is now an influential factor in dictating whether B2B commercial relationships flourish or wither. We understand the value of a frictionless customer experience, and we know that most companies do too.
Ibexa Experience is an all-in-one CX management platform that puts your customers at the center of everything you do. It makes creating the various touchpoints your customers have with your brand easier than ever, enabling you to guide your clients through your critical business processes.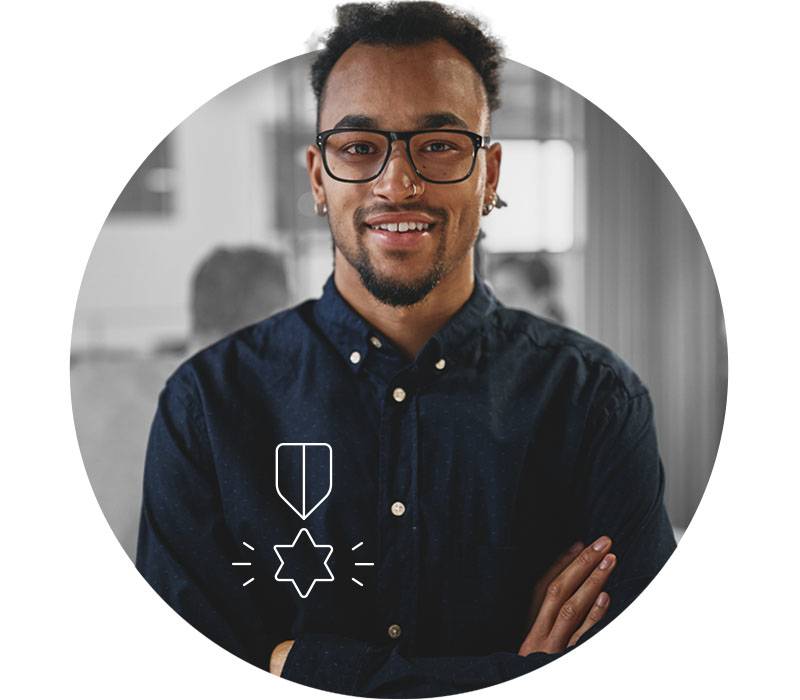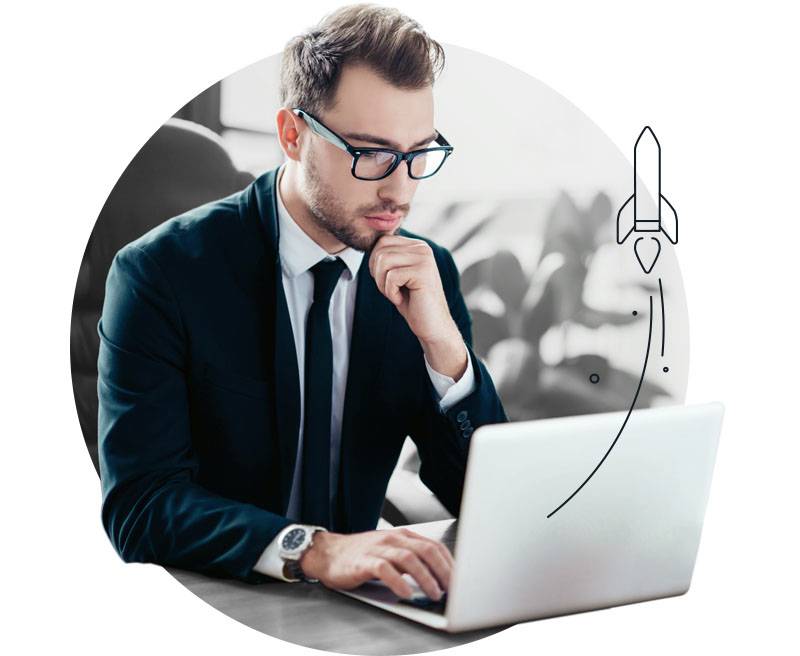 Making Business Growth Possible
As your business grows, it becomes increasingly complex. New markets, territories, brands, channels, and devices emerge. That makes organizing the customer journey, ensuring continuity, and establishing brand consistency more challenging than ever.
Our customer experience platform facilitates greater business growth by providing your company with a simple but powerful means of managing the resources at your disposal. From creating new websites and personalizing product recommendations to managing SEO strategies across a wide range of locations, our CX platform contains all you need to deliver a game-changing digital experience.
Delivering immediate benefits to your organization, Ibexa Experience is part of our modular Digital Experience Platform (DXP). It enables you to add to and evolve your digital systems as your business grows and new needs emerge.
Build New Pages and Integrated Forms in Moments
As your business grows, it will require additional online resources to meet the needs of customers in new markets. Our simple user interface of Our customer experience platform makes building, editing and page management easy.
Ibexa Experience's intuitive Page Builder feature allows you to build new pages quickly and efficiently using predefined layouts, blocks and templates. Moreover with Site Factory, there's no limit to the number of sites you can publish. Our Form Builder also ensures you're able to integrate custom forms and surveys into your websites, providing you with a powerful data collection tool.
Benefit from easy-to-use website templates to create new websites for your business
Reuse content from existing sites to new pages
Take advantage of a comprehensive range of editing tools
Create simple forms to include on your sites.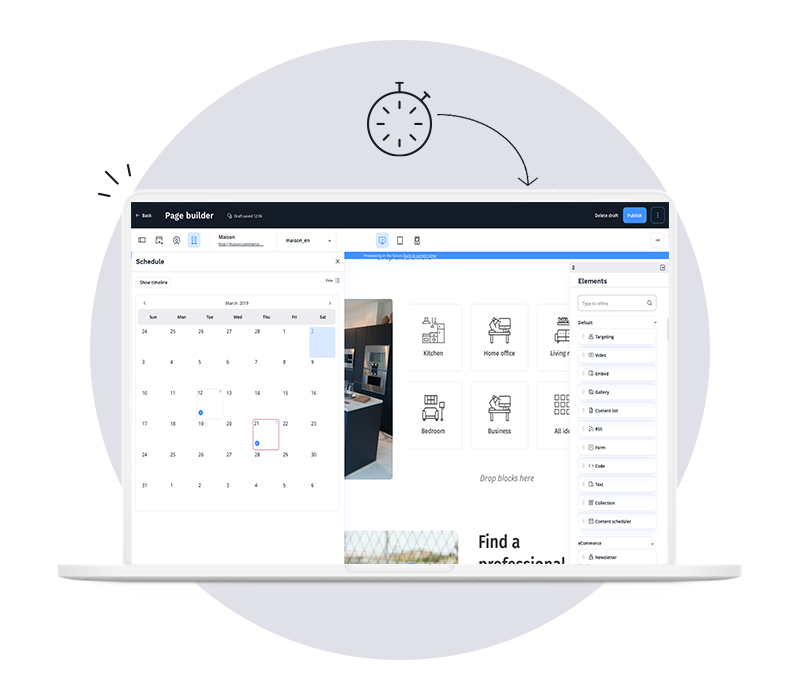 Target Customers in Their Preferred Channels
As every customer journey is unique, you must tailor your marketing strategy to the needs and preferences of individual customers. The Ibexa customer experience platform - Ibexa Experience - equips your business with the tools it needs to deliver targeted content and product recommendations via your customers' channel of choice, increasing its impact and personalizing the customer's experience.
Within our customer experience platform, you can choose to add SEO functionality that enables you to analyze customer behavior and discover how your online resources perform in search. It does so across multiple sites and languages, so you benefit from a comprehensive picture of the SEO landscape.
Deliver consistent content and standardize the customer experience across all channels
Target specific user segments with optimized content
Distribute content to the right customers, in the right channels, at the right time
Collect, analyze, and act upon SEO data and manage your marketing strategies to ensure maximum visibility.
Build Your Future With Ibexa Experience
Our customer experience platform can be the first step in your digital transformation or just one phase in a structured, long-term plan. Part of a modular system that can be built over time or integrated all at once, Ibexa Experience helps your organization prepare for the future with its easy scheduling features and no-fuss integration with many business systems.
With the ability to timetable website developments and content publication, Ibexa Experience is a risk-free investment which helps you take that next step in your digital journey.
Open up your organizational structure and break down silos via easy integration with marketing and CRM systems, as well as ERPs, PIMs, and more
Plan and schedule how your websites will expand and evolve, then test and preview them before publication
Prepare content publishing timetables and steady content rotation on key sites
Integrate Ibexa Experience CX Platform with your editorial calendars and other scheduling systems to ensure easier collaboration.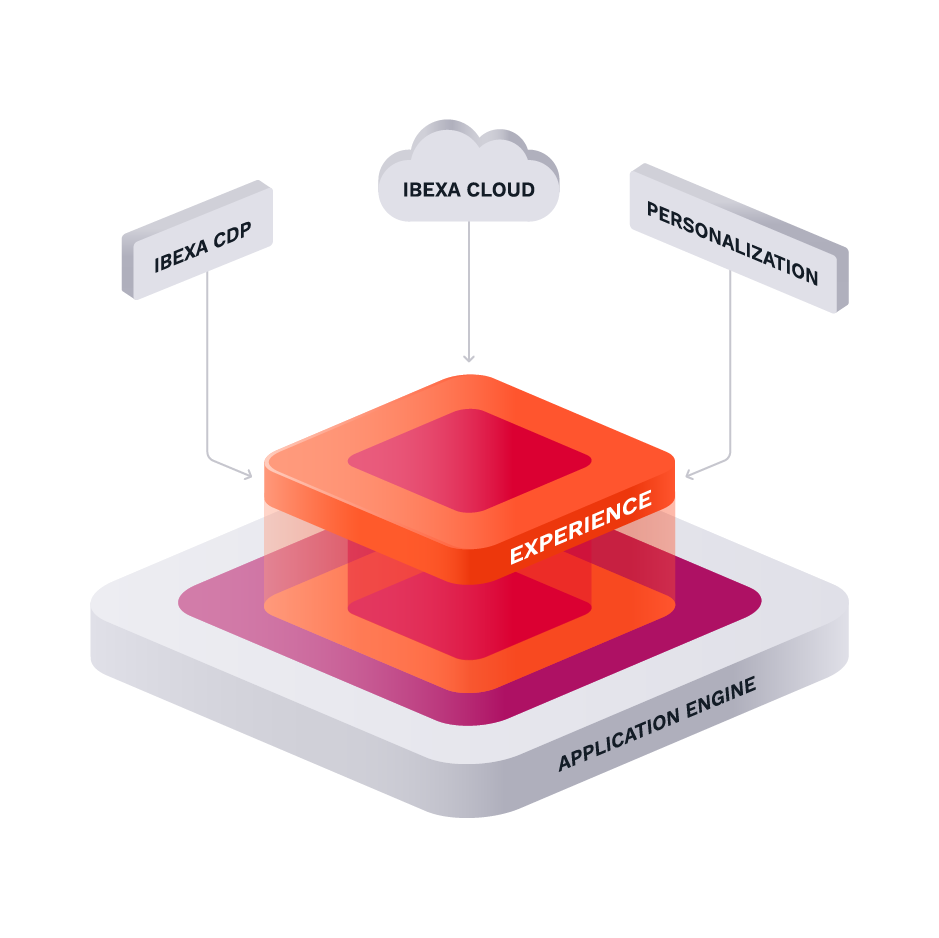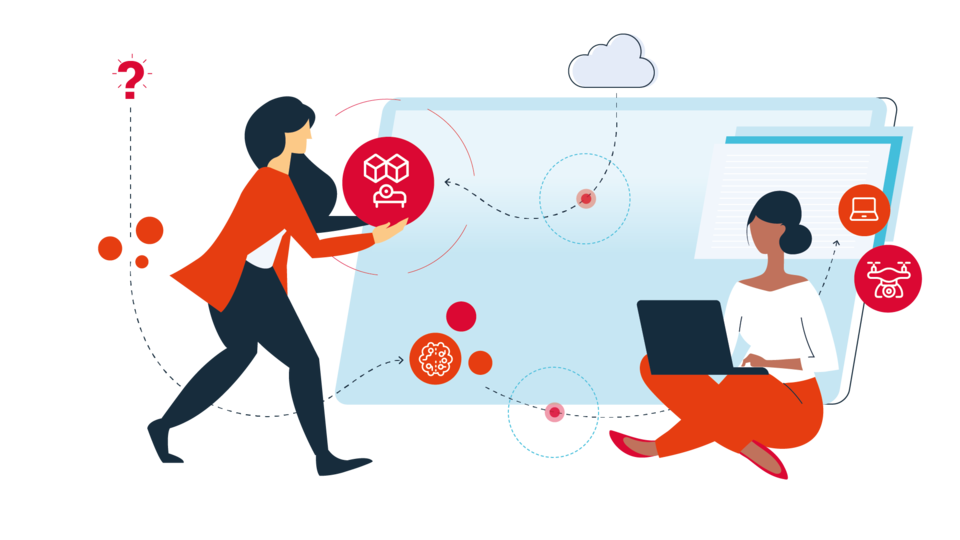 Contact Us
Our sales department will help you choose the right Ibexa DXP product and any additional services you may need. They will also help you team up with one of Ibexa's certified partners to customize and implement your Ibexa DXP product: