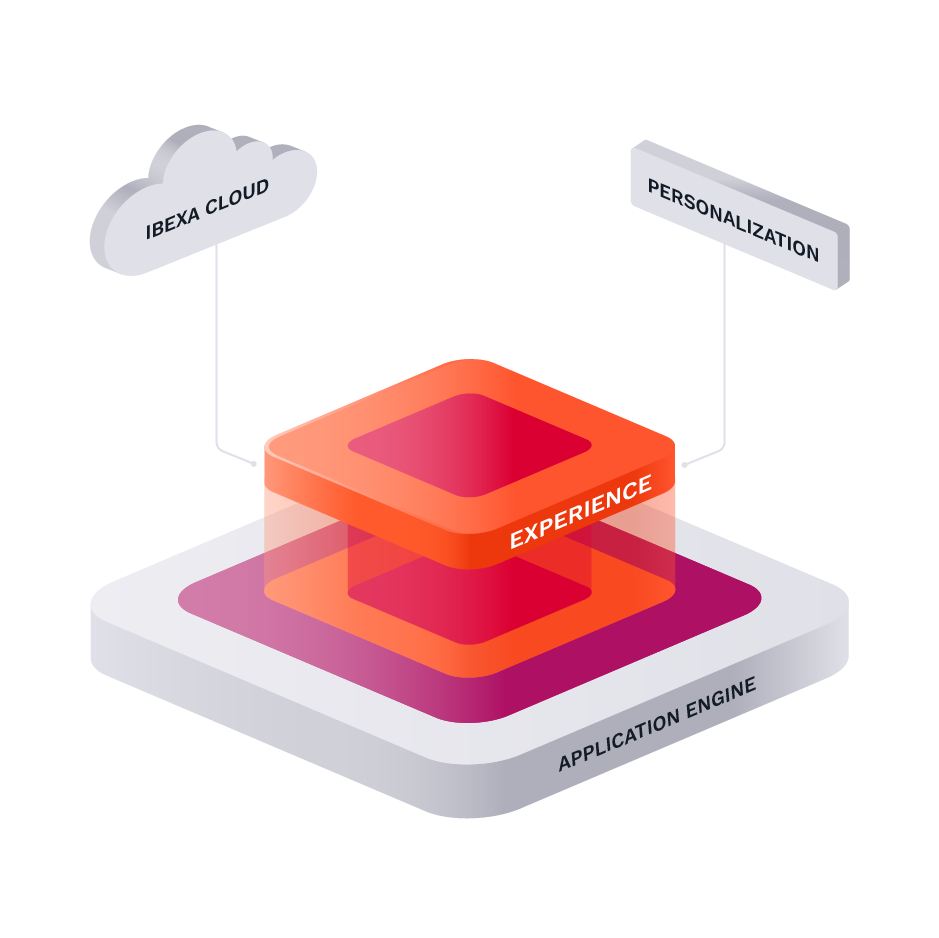 Go from concept to execution with speed and agility: create localized and multi-brand websites, customer portals, partner portals and event sites, as well as emerging digital tools such as in-store or mobile kiosks and bots
Create new websites with just a few clicks with Ibexa's Site Factory
Integrable with your existing CRM, ERP, and marketing automation systems
Ibexa Experience makes it easy to craft memorable customer experiences and design the customer journey in a smooth manner without any support from IT. While Ibexa Content is content-centric, Ibexa Experience goes a step further, catering for businesses in need of efficient and streamlined ways of creating and managing new websites for different markets, locations or brands.
Success story: Essilor: Efficiently deploying a complex, digital ecosystem across geographies >
Site Factory
Create New Websites and Profitable Campaigns in Moments
Create a new website with just a few clicks with Ibexa's Site Factory feature. Simplify how your marketing team builds and manages new campaign sites, multiple brand sites, portals, microsites, sub-domains, and localized web content.
Intuitive, easy-to-use website templates
Reuse content and functionalities across sites
Manage translations across different sites
Unlimited number of site domains.
Ibexa Personalization
Treat Every Customer Like a VIP
Creating great customer experiences includes more than just delivering outstanding content. Every customer journey is unique; therefore you must cater for each user's interests, preferences and needs. Deliver highly relevant content or product recommendations – in the right channel at the right time – to individual users with Ibexa Personalization.
SEO and digital marketing
Boost Your Digital Marketing Performance
Implement SEO and social media content strategies at scale across all your sites in a quick and easy manner. Automatically generate SEO metadata and social media images together with semantic data. Benefit from advanced management features to further customize SEO data, including local language versions.
SEO optimization for multiple sites and languages
URL redirect management dashboard
Connect your social media channels for optimized content sharing.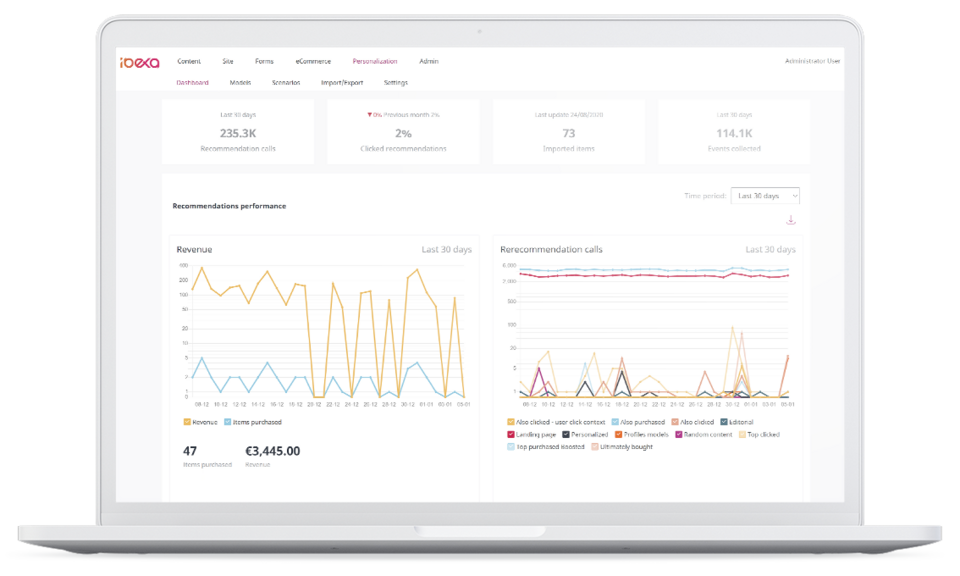 Ibexa Personalization
Improve Your Digital Performance With Highly Personalized Recommendations
Ibexa DXP includes a powerful personalization feature that extends the benefits of using Ibexa Experience by enabling you to deliver personalized content and product recommendations to your customers.
Ibexa Personalization uses machine learning and artificial intelligence to learn from your content's performance and your customers' behavior to deliver recommendations that will maximize your digital impact.
Order Ibexa Experience
Our sales department will help you choose the right Ibexa DXP product and any additional services you may need. They will also help you to team up with one of Ibexa's certified partners to customize and implement your Ibexa DXP product:
Curious to see Ibexa Experience in use? Request a demo and we will get in touch:
Do you already know which partner you would like to use? Or do you want to browse all our partners? See all Ibexa's certified partners here:
Licensing and pricing
Discover all included features, additional services and service levels available for Ibexa Experience >