Create More, Administrate Less
Our enterprise CMS reduces the amount of time and money your business invests in the administration, distribution, and personalization of digital content.
Ibexa Content enables you to focus on important aspects of your marketing operations and helps you derive great value from your content. From simplifying collaboration to streamlining content distribution, our B2B CMS makes working across multiple channels, markets, and languages easy, effective, and affordable.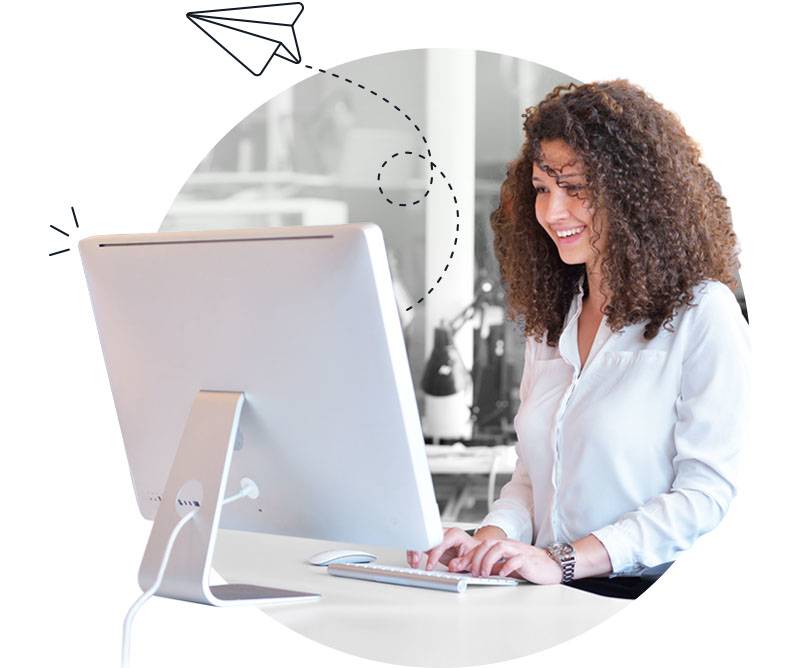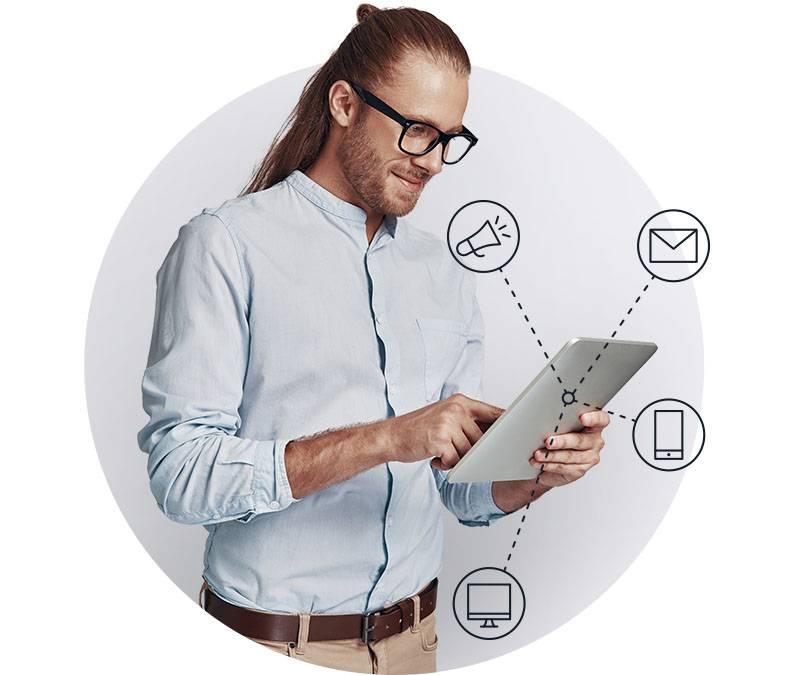 Maximize the Value of Multiple Channels
From traditional websites to planet-spanning social networks, your channels connect you with your customers. In today's digital marketplace, they're the foundations on which you build valuable commercial relationships.
To make the most of these powerful communication channels, your business must be able to:
Operate across various channels with limited manual intervention
Encourage easy collaboration between content creators and editors
Draw on a scalable central content repository
Tailor content creation and distribution to the needs of specific customers.
Our B2B CMS ensures your business is equipped to meet new challenges. Easy to integrate, ready to scale, and boasting all the functionality you need, it's the B2B Content Management System of choice amongst organizations who want to be heard.
Intuitive Management for All Your Content
Content comes in all shapes and sizes. Whether you're updating product information, producing blog posts, or revising your legal documentation, Ibexa Content's centralized repository is designed to provide you with one-stop access to all your content.
Integrated search, translation, and localization features ensure you can find, adapt, and manage content via one simple interface.
Manage a wide range of content types and formats, including marketing content, editorial content, product information and specifications, technical documents, and other digital assets
Navigate hierarchical content in Ibexa's Content Tree and search for content using our internal search engine or the Universal Discovery Widget
Bookmark favorited content for easy retrieval and editing
Automate translations and tailor content to specific international markets.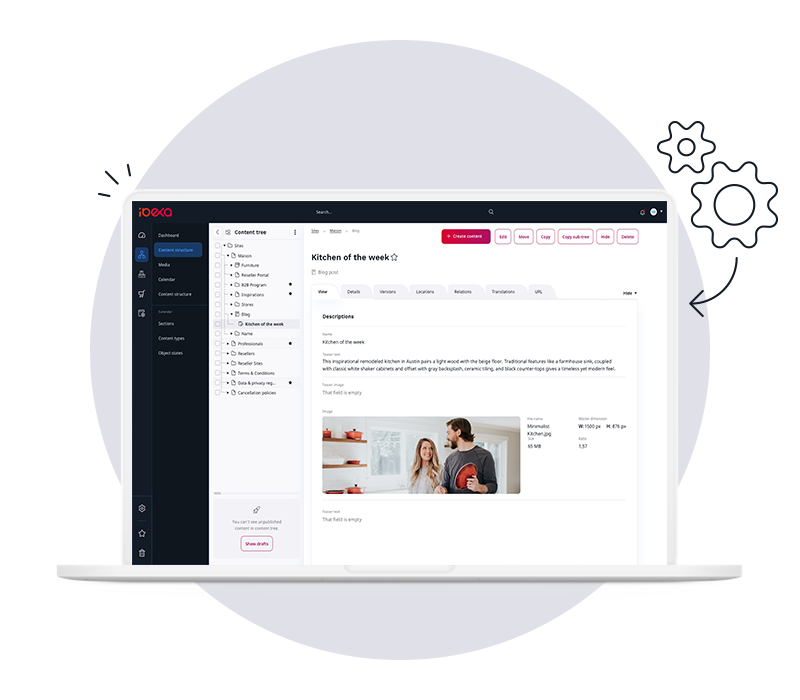 Collaboration Is Easier Than Ever
Efficient collaboration depends on your employees having the right tools and technologies at their disposal. Our B2B Content Management System empowers individuals to bring their best and work together as a close and coherent team, no matter where they are in the world.
From personalized workflows that enable editors and other content creators to work in the way that most suits them to advanced permission controls for improved security and quality control, the Ibexa B2B Content Management System transforms the content creation process.
Give your writers, editors, designers, and marketers a space in which to interact and collaborate, allowing for complete transparency
Customize workflows to suit your team and automate scheduling so that all stakeholders are on the same page
Restrict permission to publish, ensuring no content reaches your customers until it's ready to do so.
Flexible, Versatile, and Built for the Future
By employing a 'headless' API-driven design, Ibexa Content B2B CMS facilitates delivery across multiple channels while also allowing for greater developer flexibility and easier scaling.
This means our CMS is an ideal first step in your digital transformation journey. Entirely self-contained and a fully functional standalone product, it's not dependent on other technologies and offers your business immediate and quantifiable return on investment. Whether you opt for a revolutionary overhaul of your digital systems or take an evolutionary, step-by-step approach, Ibexa Content Enterprise CMS has a role to play in your organization's journey.
Utilize a scalable content repository that's capable of holding millions of content items
Benefit from an API-driven design that allows for easy integration with other digital systems and tools
Synchronize your content with assets in your existing solution using the platform's DAM (Digital Asset Management) connector framework
Retrieve product information from your current ERP, PIM (Product Information Management) system, or other business systems.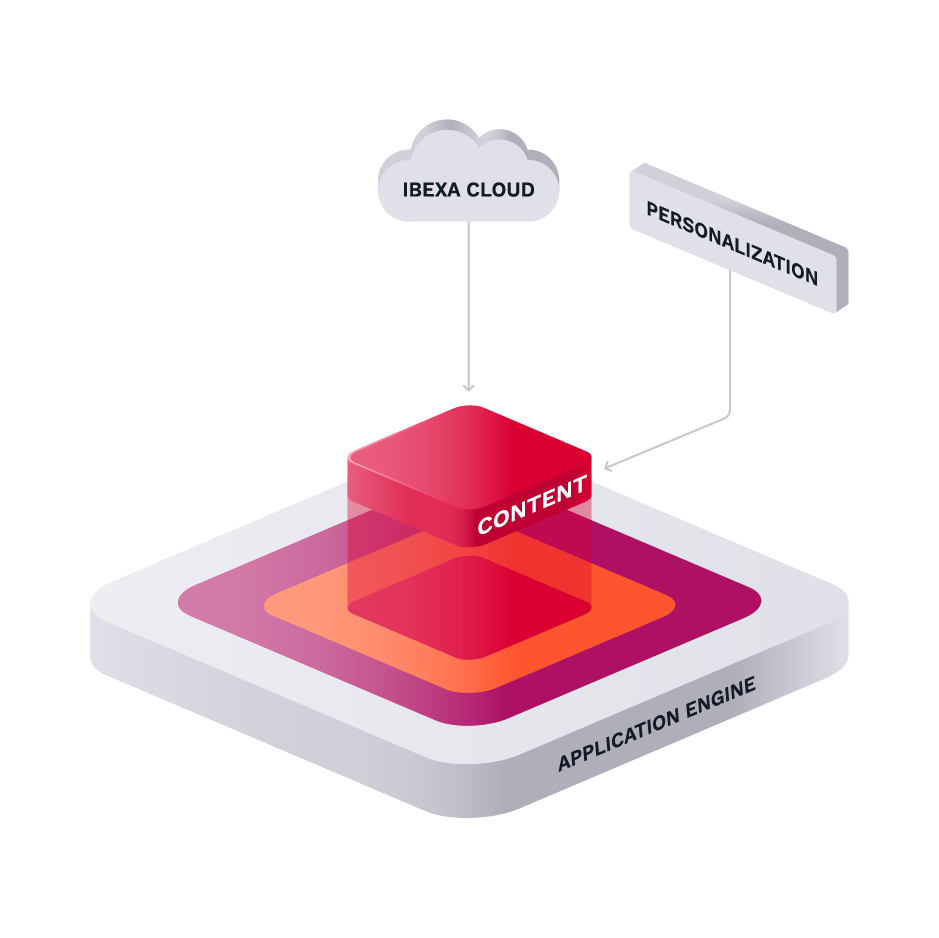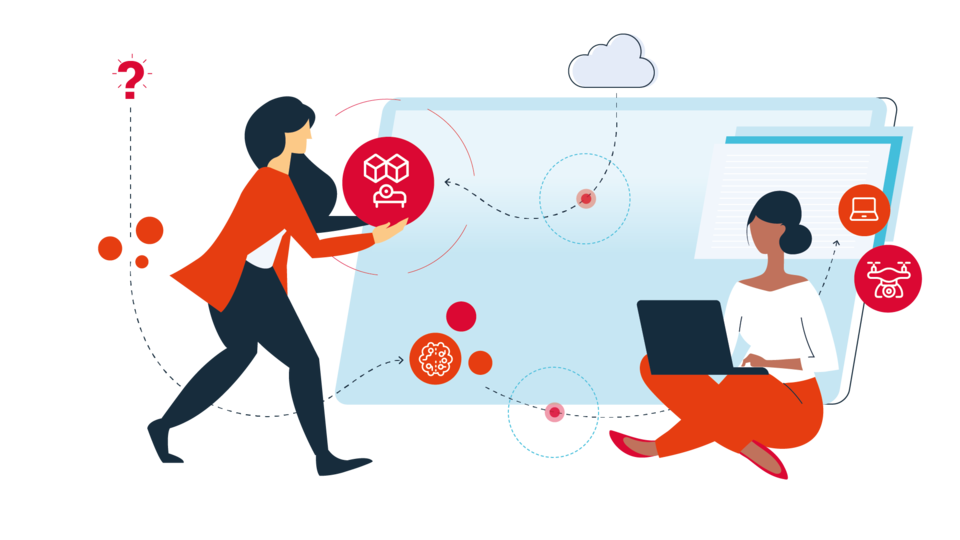 Contact Us
Our sales department will help you choose the right Ibexa DXP product and any additional services you may need. They will also help you team up with one of Ibexa's certified partners to customize and implement your Ibexa DXP product: