In today's multichannel digital landscape, engaging users through a website simply isn't enough. If you want your business to grow, you need get your content across infinite channels and platforms, from websites to mobile apps, print to the Internet of Things (IoT).
Ibexa Content helps you make the important shift from a page-based to a content-centric web, separating content from presentation, delivering content across channels and providing front-end developers the freedom to design engaging digital experiences.
Traditional CMS, headless
Ibexa DXP provides a modular content management system (CMS) with services implemented in a decoupled way. This lets you use Ibexa's software as a traditional CMS, where the CMS is in charge of rendering pages, or as a headless CMS, also called a Content as a Service (CaaS) CMS, where the CMS is only used for managing content, never for controlling its presentation.
Neither approach is optimal for all situations, but a headless CMS really shines in certain circumstances such as delivering dynamic content into a mobile app, publishing content across platforms, channels and devices, and creating sites and apps with custom user experience (UX) design.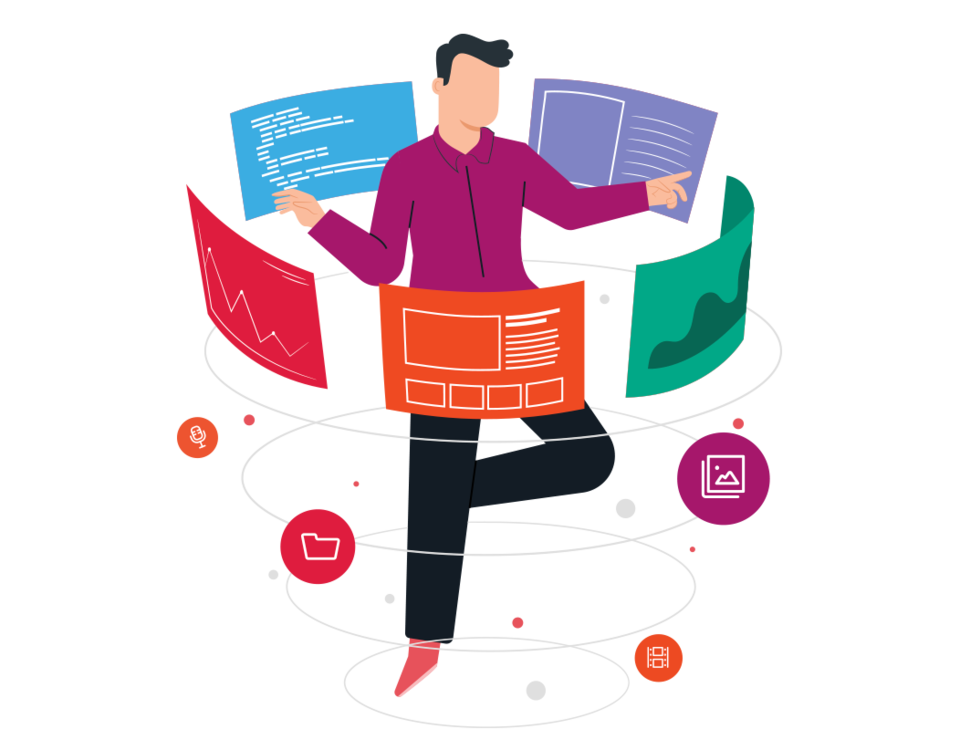 Deliver your content across infinite platforms and channels
When it comes to Ibexa's Content as a Service approach, content delivery knows no bounds. Your organization can deliver content across a myriad of channels, devices, apps and platforms; reuse content across digital properties; and ingest content from third-party applications and push it to any site, app or channel.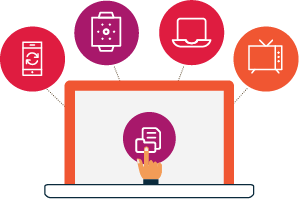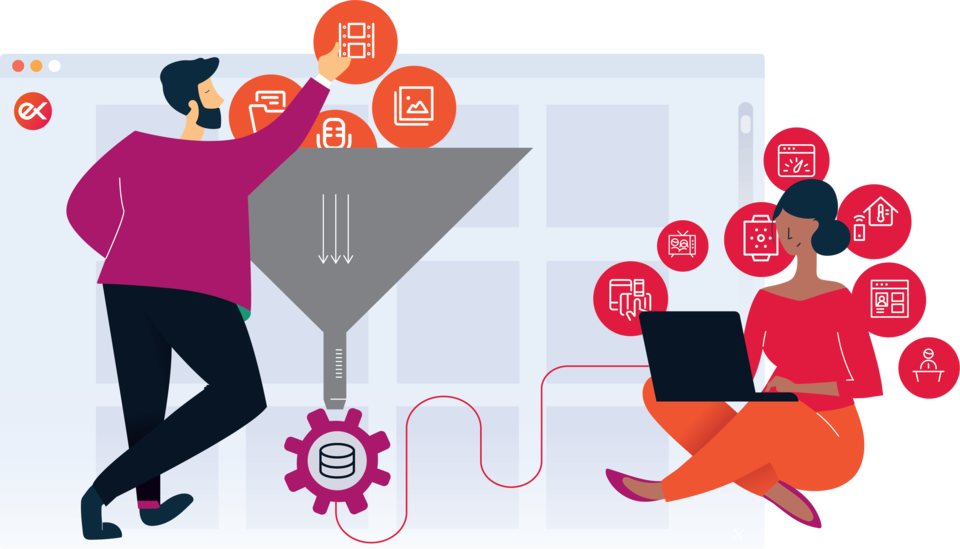 Structure your content and put it into high gear
Ibexa Content provides a flexible content repository that will set you up for multichannel content delivery bliss. Easily create and extend content types to meet your specific business needs, and structure your content (XML or JSON) as chunks, not page blobs, so you can maximize its reach. Your content is delivered through web services based on Ibexa Content GraphQL and REST APIs.
Let Ibexa connect the dots between your content
A content item, element or chunk is nothing without other elements of content. Ibexa lets you define rich semantic relations between content items. So, the next time you want to push a collection of articles on a given topic or have a third party app consume them, it's simple.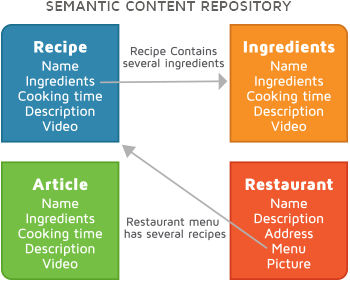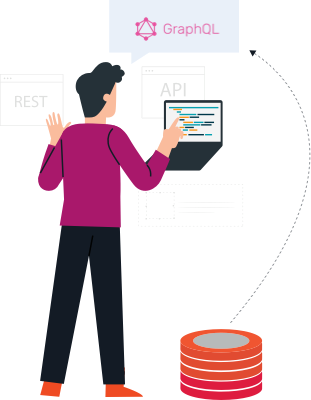 Full freedom to front-end developers
Ibexa DXP fully separates content from presentation so your front-end developers have full reign over the look and feel of their app, site or other channel. And since there's no single way to develop a front end, we provide agnostic GraphQL and REST APIs. Want to work on your front-end with React, Gatsby, AngularJS, Scala, Java, .NET or any other language? Rock on!
How a Decoupled CMS Works
When it comes to content management, one size doesn't fit all and organizations have many different needs. Ibexa's platform can be used as a headless or a traditional CMS. Our technology keeps the door open for further projects, catalyzes innovation and future proofs your content.