Introducing eZ Commerce v2.5
31/05/2019, 07:48
| 4 Min read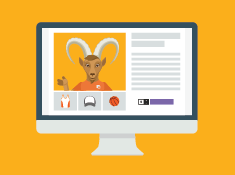 The emergence of the digital age has impacted businesses across all sectors and industries. Today, consumers interact, discover and purchase goods on a 24/7 basis, in their personal lives as much as in their professional lives. E-Commerce has become an integral part not only in business-to-consumer (B2C) relationships but also in those that are business-to-business (B2B). Brands are facing the challenge of how to transform a fragmented and complicated shopping experience to delivering a unified experience throughout every step of the customer journey. As customer journeys for online and offline (in-store) are merging, businesses are in search of a platform that will allow them to digitalize their business and streamline the buyer journey successfully.
Introducing eZ Commerce v2.5
We are excited to announce the availability of eZ Commerce v2.5 LTS. This new version of eZ Commerce is a crucial add-on to eZ Platform. It brings commerce capabilities to the recently released eZ Platform v2.5, the latest and long-term-supported version of our platform. More than the support of version 2.5, this new release offers a range of powerful new features for businesses. Used in a combination of eZ Platform and eZ Personalization, the latest version is tailored to help organizations orchestrate sophisticated commercial relations and transactions in a seamless manner for B2B and B2C. Just like any part of eZ Platform, eZ Commerce is highly customizable, extensible and scalable.
Here are a few notable new capabilities that businesses can take advantage of when beginning their digital transformation.
Business integration layer - Seamlessly integrate eZ Platform with your ERP or PIM systems. The ERP connectivity offers a standardized integration framework that will support many vital processes such as real-time personalized pricing (highly important in B2B), inventory management, orders, sales documents, customer organization and more.
Standardized connector for Microsoft Dynamics - We propose ready-to-use connector to Microsoft Dynamics as add-ons to eZ Commerce. These connectors are built for the new business integration layer. You can also build a custom connector to connect to any business systems.
Customer Center - Another optional add-on that is often a must for B2B projects. The feature allows administration users of the shop to improve the purchase process by defining different user roles connecting to the shop, setting rights and permissions, letting them set approval workflows for order inquiries and purchases as well as budget management. Recreate organizational structures in the shop and define roles and permissions for employees to ensure a secure purchase process.
Besides these key new features, eZ Commerce brings and enhance all other features delivered in previous versions. Here are some of the vital capabilities of the solution:
Unified site management - Businesses can simplify their operations by using a single system for both editorial content management and e-commerce operations.
Product catalog management - Easily manage your product catalog with up-to-date analytical information and pricing-all from one centralized hub. Guarantee quality and consistency of product information across all marketing channels.
Unified search - A fast and easy-to-use search engine for both the editorial and e-commerce sections of your website. Buyers can quickly find products, articles, documents, images and other media. Ability to auto-suggest search results.
eZ Commerce Dashboard - Allows the show administrator to track, analyze and assess sales performance for your bestsellers, last ordered, top customers and pending orders. Identify top selling products and craft a promotion strategy to drive sales.
Order lists - The shop supports the creation and management of pre-defined shopping cart lists for recurring orders. Customers can use this function to optimize their internal ordering processes individually, making follow-up orders placed quickly and easily.
Stored baskets - The shopper can create and store a list of products he orders on an on-going basis. He can easily name them and then have access to them under the stored basket section. The shopper can reorder products by adding all the products he wants from his list.
Drag and Drop Product Comparison - Helps buyer's in their decision-making process by allowing them to compare various products side by side. They can also filter attributes by differences.
Quickorder products- is a B2B feature that allows users to quickly add a list of products that they would like to order. The user can easily drag and drop a CSV file that contains the different product items he would like to buy. The system can then pull and match the relevant prices, product id item and other information from the ERP and have it displayed next to the selected product. I would add that the user can also simply type an SKU directly without having to upload an excel file.
Customize individual prices - Shop admin can customize individual customer prices. All the shop admin must do is take the product id number and customer id number and find it in the ERP system. There he can adjust the price that he has quoted this specific customer.
Frictionless Checkout process - The customer can select an existing delivery address. If the business has multiple locations, they can easily use the search engine to look for the address he would like the items delivered. The delivery addresses are pulled directly from the ERP.
A few more worthy mentions
eZ Commerce v2.5 is available as of today as an add-on to eZ Platform Enterprise Edition. Existing customers can access the software from their support portal and for partners in the partner portal. If you are interested, please reach out to your eZ sales representative. To see the full list of our new features, check out our release notes. To learn more, check-out the eZ Commerce documentation site.
If you have any questions, please feel free to drop us a comment on discuss.ezplatform.com or reach out to us at productmanagement@ez.no.