How to Plan Your Next Web Project - Part 1: Strategy and Stakeholders
26/04/2016, 11:00
| 7 Min read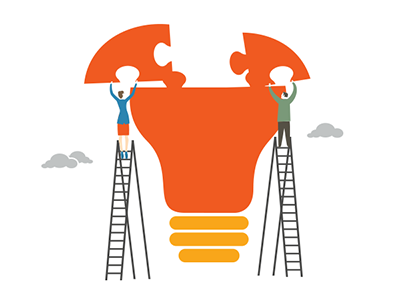 Imagine you are the CMO of a magazine publisher in New York. Online subscriptions have gone down by 30% from last year and you are losing advertisers fast. After discussions with the Publisher and CEO, you decide to overhaul your website with the help of an agency so you begin setting up meetings.
During each initial meeting you show the agencies your current site and explain to them some of the new features you want: a responsive design, content personalization and integration with your subscription management system. This might seem like the right way to go about building a web property but the reality is, you're heading down the wrong path.
Building (or rebuilding) a website or app is a serious investment, and it can be all too easy to mistake features for strategy. It's very important to take several steps back and plan. Even if your organization has a good idea of what it wants its website to deliver, there is a high risk the initial website will not meet expectations without a comprehensive analysis. A lack of vision and ineffective planning will derail your project and delay a successful launch - even worse, you could end up rolling out a site that really misses the mark.
A Three-Phase Process For Defining Your Web Project
At eZ, our approach is grounded in really understanding your strategy and applying it through a 3-phase process. In this post, we'll discuss the first phase: how to draft a successful vision statement and how to identify your stakeholders. In the second article in this series, we will walk through how to use a scenario analysis to better understand how your stakeholders interact with your website. And finally, in part three we will show you how to assemble a list of requirements, ensuring the partners you consult with - and the one you ultimately select -- are positioned to meet your needs and help you increase the business value of your website. Of course, our process isn't limited to websites - you can use it for app development and other digital properties as well.
PART 1: Strategy, Vision and Stakeholders
Engaging with prospective agencies requires proper preparation, and this begins with defining your strategy, vision and internal and external stakeholders.
Define your vision
Let's focus first on how you define your business vision. As the CMO, you should assemble all critical people in your team such as: business owners, marketing leadership and IT executives to draft a vision statement for the website or app. They should ask questions to define the overall business strategy, needs and current pain points of the digital property.
To illustrate this, let's pretend there's a media company catering to a female demographic.
After multiple discussions with IT, Marketing, Sales and other important executives, the CMO uncovers the following findings:
We have multiple publishing brands for women from the ages of 18 to 35.
Our website is running on a 10-year-old platform.
Because all our web content is free, our main revenue stream is dependent on advertising.
Management has set targets to increase online advertising sales by 50% in the next 24 months.
Current advertising is stagnant due to limited placement opportunities and not enough unique content formats.
Our current content distribution network is bottlenecked by an inflexible repository on the site's back end.
Because our brand is international with 10 offices around the world, we need to centralize management of all our brands and handle translation in a centralized system for all our affiliated regions.
The CMO develops a vision statement based on these goals, which clearly addresses their pain points and how they plan to address them:
Our website is the premiere destination on the web for young women ages 18-35 from all over the world. This website will provide a one stop shop to create, distribute, and monetize content globally. We will provide a bespoke, fully customizable approach to client needs. There is short and feature-length online digital content, music, television formats, book publishing, world-class events and various advertising networks dependent on the content. The content is published once on the web and then restructured and reused on mobile and other IoT devices.
A vision statement lets your agency know exactly what you want to accomplish with your website. It eliminates any doubt and guesswork for all parties involved. And for you, the person in charge of leading the site redesign, it ensures that your organization's needs will be met.
Identify the right stakeholders
After you have clearly articulated the goals and strategy of your website or app and created a vision statement, define all the people involved in the project. This includes the people who will help create and optimize your digital property as well as the people who will use it.
Stakeholders can be divided into two major categories:
A. Internal stakeholders are the people who work for and with the company and are associated with the website's or app's creation. Both your own staff and your partners fall into this category.
B. External stakeholders are outside users who will be engaging with the website.
In order to identify your stakeholders, we recommend using a question-and-answer approach, which you can capture in a document of your choice. This may seem obvious but posing these questions is a helpful mechanism for getting to the right answers.
Here's an example based on our vision statement.

1. Who exactly are my stakeholders?

Our internal stakeholders are sales and marketing professionals within the organization, web developers in IT, journalists, copy editors, video producers, advertising partners and brands catering to women. Our external stakeholders are our target demographic of women between the ages of 18-35.


2. What does the impact of each stakeholder on the company's performance?

70% of our visitors are women and therefore a significant portion of our company's revenue.


3. What do I want from each stakeholder?

We want our internal stakeholders to be able to use this newly created publishing platform to create and manage content easily, maintain the site's back end, manage translations across international teams and accommodate various advertising demands from our partners. We want our external stakeholders to be engaged with the content, love it, click through calls to action and generate sales through an ecommerce component or affiliated brand.


4. Can I exist without this stakeholder?

Our website cannot exist or be competitive without the readership and engagement of women ages 18-35. This stakeholder is a priority for us as they are 70% of our readership.


5. Have I considered indirect stakeholders who might be affiliated with the website through another relationship?

There are marketing tools we will buy that will help us keep engagement on the site and decrease bounce rates such as tools to monetize on-site search and provide innovative in-article tagging. We will be interacting with these vendors.

Take Your Time Planning
It's important to spend time answering these questions as completely as possible. We have given just a few examples of stakeholders but there may be many more interacting with your website. By involving various members of your organization in the planning process, you can ensure that all the right stakeholders are identified early, before you leap forward into discussions with potential partners.
We hope these questions and sample answers provide a starting point in understanding the nature of your web project. Stay tuned for part two in this series where we discuss how to take your stakeholders and put them in user scenarios on your website or app. By analyzing these use cases, you can start to hone in on what you need to take your site or app to the next level, and begin defining your requirements.