Announcing the Shortlist for eZ Awards 2020
13/01/2020, 12:02
| 3 Min read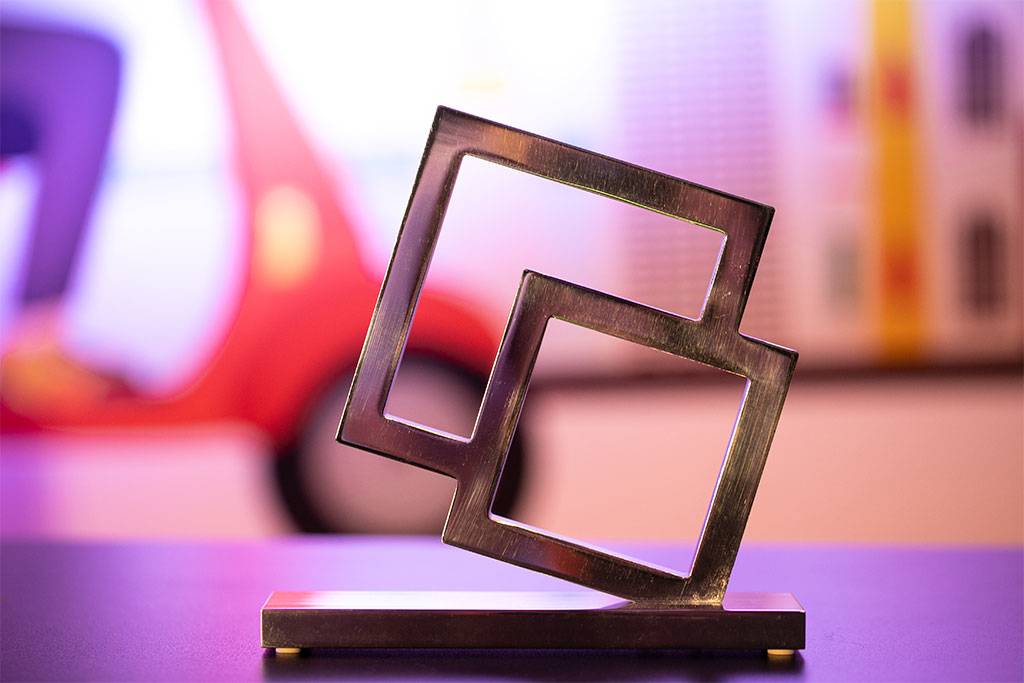 Who's in the running for getting a prestigious eZ Award this year? These awards will be presented to those eZ Partners who have created successful implementations, delivered exceptional digital experiences and have contributed to improving your businesses using eZ technologies.
Today we reveal the shortlist for the eZ Awards, which will be presented next week at the eZ Partner Conference in Malaga during a gala evening dinner. Bertrand Maugain Joint CEO of eZ and chair of the judge's committee said: "It is fantastic to see a greater breadth and depth of entries this year. Our partners are setting the bar even higher this year, judging by the quality of entries. Congratulations to all of you who have made these shortlists, and I look forward to announcing the final winners in the evening of January 23."
Technical Contributor of the Year:
This award goes to the person or team that has contributed the most to any part of our open source development process (code, documentation, testing).
Shortlisted:
Petar Spanja/ Netgen (HR)
Danny Niedziella/ ARITHNEA (DE)
Serhey Dolgushev/ Contextual Code (US)
Carlos Revillo/ The Cocktail (ES)
Advocate of the Year:
The person who has set an example by publicly supporting, championing, and recommending eZ with advocacy activities such as blogging, being an active member of the eZ Community, and presenting eZ in podcasts, webinars or at events.
Shortlist:
Philipp de la Haye/ comwrap (DE)
Halil Uzun/ comwrap (DE)
Ivo Lukač/ Netgen (HR)
Alex Net/ Microblau (ES)
Most Successful Co-Marketing Activity: Given to the joint marketing activity with eZ by an individual or team that has resulted in building awareness and has delivered the most significant business outcome.
Shortlist:
Novactive (FR)
Aplyca (HO) - Colombia
Microblau (ES)
comwrap (DE)
Best Customer Project of the Year: Outstanding project that has delivered exceptional customer experience using eZ Platform.
Shortlist:
ARITHNEA
rocket-media with COMECO (DE)
The Cocktail with OpenUAX and UAX (ES)
Microblau with BSM (ES)
Best Cloud-Builder of the Year: A partner who best leveraged the Platform-as-a-Service model offered in eZ Platform Cloud to help its customer accelerate their development and deployment process.
Shortlist:
Novactive (FR)
comwrap (DE)
Bluetel Solutions (UK)
Microblau (ES)
New Partner of the Year: A partner who has joined the eZ partner ecosystem in the past 12 months, and has demonstrated commitment through certification, engaging prospects and delivering a first project built on eZ Platform.
Shortlist:
The Cocktail (ES)
Creode (UK)
elbformat (DE)
krankikom (DE)
Partner of the Year: eZ Partner of the Year is chosen based on its fantastic financial performance and its ability to create outstanding customer-centric digital experiences over the past year.
Shortlist:
The Cocktail (ES)
rocket-media (DE)
comwrap (DE)
ARITHNEA (DE)
Honorary Award: This award will be given to the individual or team in recognition of the outstanding achievements they have made, demonstrating innovative implementations and a long-term commitment using eZ technology. For this award, we have not created a shortlist but will announce the winner on the night.
There's not long to go now to find out who's taking home these coveted awards. Indeed you'll find out in just ten days.
Just a quick reminder if you haven't done so already, it's still not too late to register to attend eZ Partner Conference.
Free to attend (excluding travel and accommodation), it's the perfect opportunity for partners to gain new skills in the DX Academy with practical training and certification, network with peers and the eZ Crew and learn about what's coming up over the next year with an exclusive session on the eZ Roadmap.