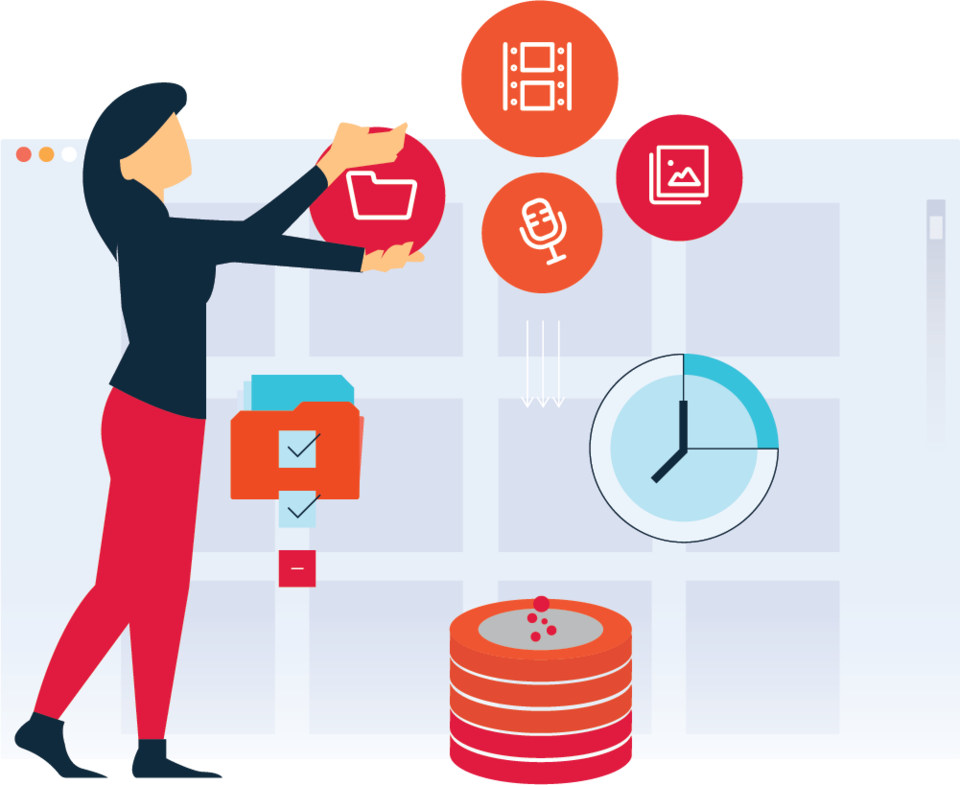 Manage and deliver complex content architecture across multiple brands and channels. Give marketing teams the freedom to spend less time on administrative or operational tasks and focus on delivering high-impact content for better results.

From websites to mobile apps, IoT devices, and more, easily structure and deliver targeted campaigns and personalized content across all your digital channels, at every stage of your customer journey.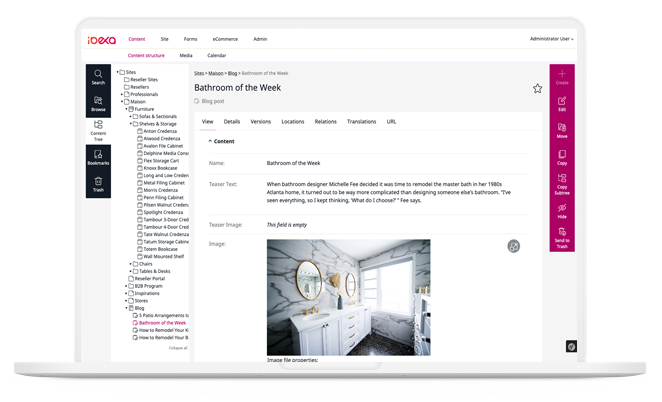 Content Repository
More efficient production with Structured Content
Organize and store content for multiple channels and brands with a customizable Content Repository to create, edit, and organize any content, including rich media. You can build your hierarchical structure for organizing content architecture with the Content Tree, as well as create additional architecture subtypes such as taxonomy, tagging, or sections.
Manage complex and broad content architecture with a simplified user experience
Easily manage and deliver content to any of your digital channels channels
Create new content types with no coding for faster delivery and innovation
Support better buying experiences with enriched product catalogs and information
Team productivity
Faster, better content collaboration
Content production is usually a team effort. Ibexa DXP lets multiple teams collaborate effectively across various types of content and content locations. Great for both creating and managing localized and global content collaboration across teams.
Quick Review
Version Control and Version Compare
Content Calendar
Granular custom user permissions to manage access, editing, & publishing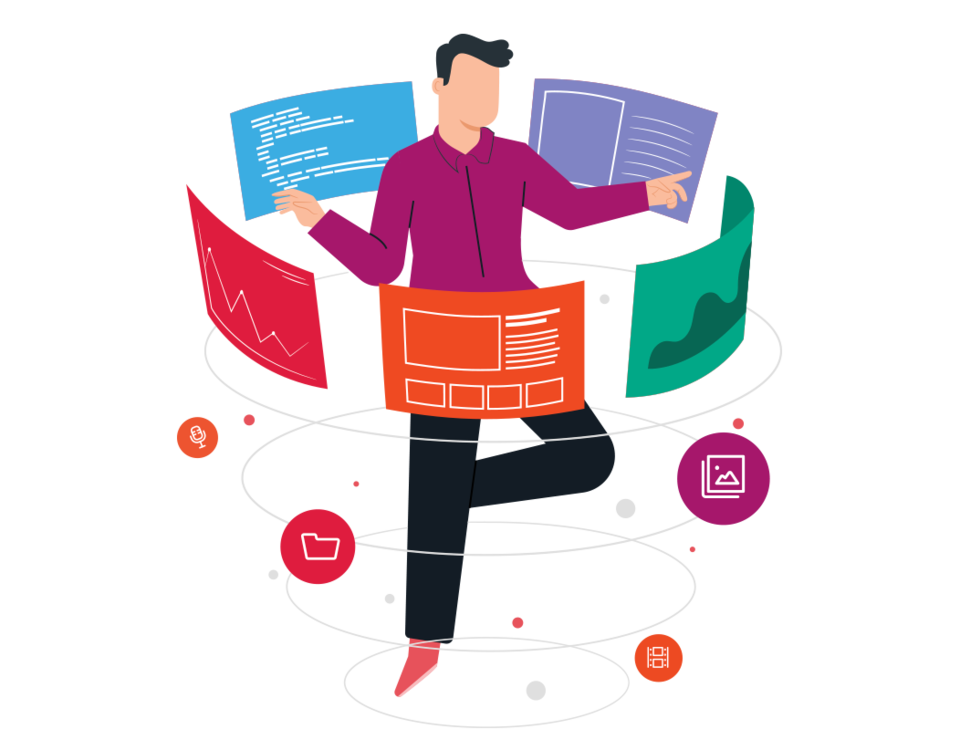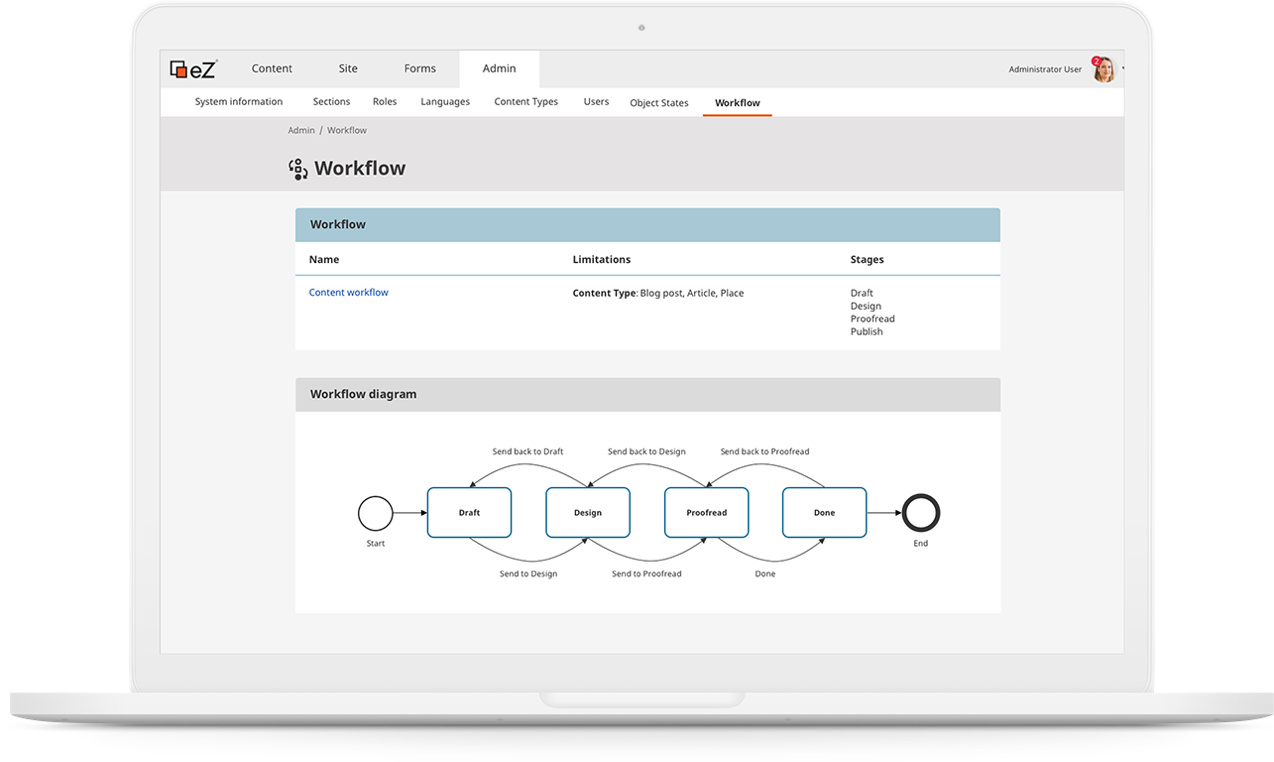 Automated workflows
Streamline content production.
Editorial Workflows system let you define and automate task within your content production and publishing processes. Work efficiently with writers, editors, designers, and other stakeholders to streamline content review and feedback, to publish with a robust quality assurance framework.
Customizable workflows
Instant notifications
Automate scheduling and unscheduling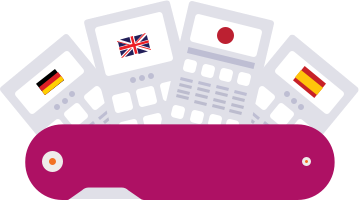 Multi-language & multi-site support
Simplify global & local content management
The Content Engine makes it super simple for your different teams to manage global and local content with multiple language variations. Content localization and translation support let teams create and organize translations in seconds.
Simple translation interface
Automated translation (optional add-on with third-party services)
Your users can set their UI language preferences
Headless CMS
Go Headless for total content delivery
The Content Engine employs a decoupled, headless configuration for smooth content delivery to multiple channels. Structured Content is accessed remotely, via either headless or REST APIs, or via GraphQL APIs to be used (or re-used) by any front-end environment, from REACT and JamStack applications to IoT devices and more.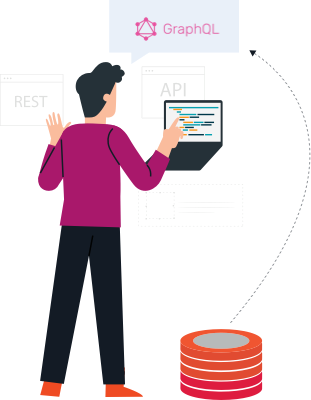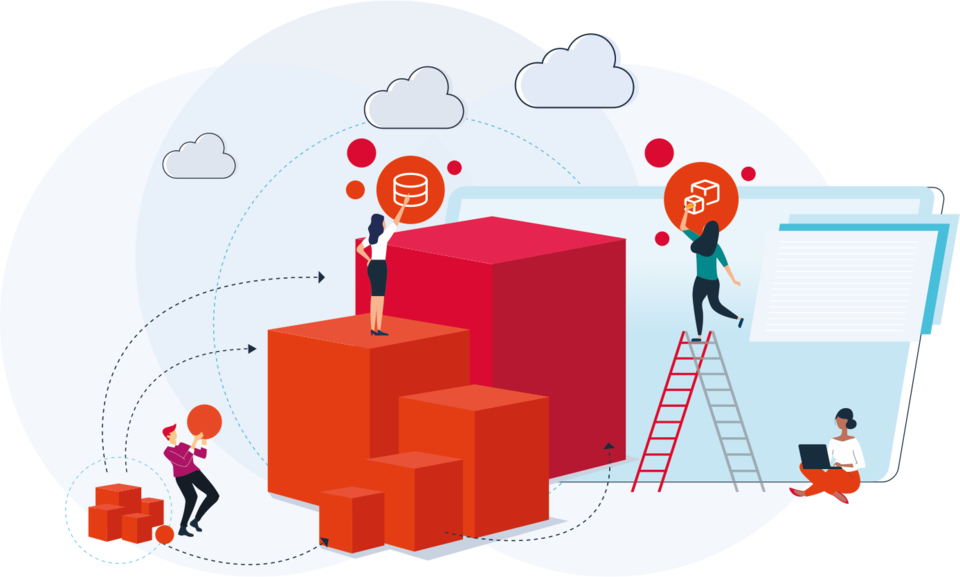 Content Tree & Content Types
Content management that scales with you
Content Engine is designed to scale with you and your brand with millions of content items for multiple brands and channels.
From managing vast numbers of documents or product content to complex Content Trees and extensive taxonomy, and many content types, the Content Repository provides a secure, scalable solution for your current and future content.
Talk to Sales
Chat to us about how to grow your content strategy.
Ibexa is trusted by

Fill in your contact details below.
Fields marked with * are required.