The possibilities for building digital experiences keep growing, with technology continually opening up new opportunities. Creating new sites, apps, or features is not a one-off project but a continuous, iterative process.
Design, build and deploy new features faster than ever before with Ibexa DXP Application Engine. Based on Symfony, the leading PHP development framework offers to offer you a faster, more agile, high-performance development experience.
For even more speed, agility, and control, our Cloud Platform-as-a-Service (PaaS) offering, Ibexa Cloud, lets you streamline your entire development workflow, from the very first line of code of a new developer in your team to deploying high-traffic, mission-critical web applications to production.
Integrations & interoperability
Drive digital change with an API-first approach
Modern software architecture is distributed, meaning effective app-to-app communication is the key to improving performance.
Ibexa DXP is built with modern software architecture, using a strategic, API-first approach. It provides a robust framework for extending and customizing capabilities, enabling you to build around your evolving business needs and technology infrastructure, both today and tomorrow. This deep interoperability makes it perfect for integrating with any of your critical business systems.
Integrate with existing business systems
Build a unified 'experience' technology platform on top your existing infrastructure
Lightweight solution for scaling new capabilities as you grow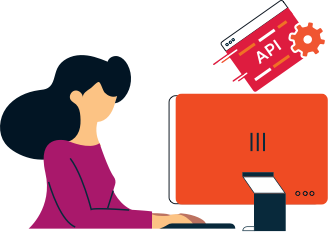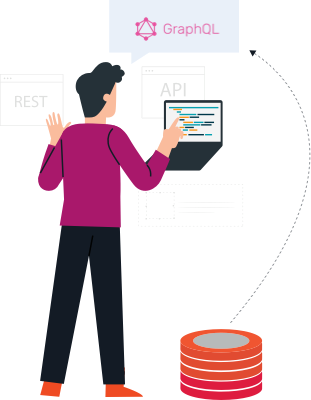 Choose a headless approach
Build for every channel with native GraphQL and REST APIs
Ibexa DXP is built as a unique technology platform, and designed with a modular, decoupled software architecture. Unlike all-in-one monolithic solutions, this provides greater agility when developing for individual components and functionality. Choose to go entirely headless for application development and content delivery to suit your specific front-end technology requirements.
Flexibility to use Ibexa DXP as a Headless CMS
Choose to deploy as a Headless e-commerce solution
Build for all digital channels with a single technology stack, including bespoke apps
Symfony PHP full-stack
Reduce the time from development to production
Take advantage of the cutting-edge Symfony PHP development stack, the market-leading choice for PHP web development. Because Ibexa DXP fully embraces the Symfony design and concepts, not just a few selected components, build with it is very comparable to building a full-stack Symfony application, except we've already done a lot of the hard work for you.
Built with the Symfony full-stack framework
Use familiar, proven tools and libraries from Symfony such as Twig, Flex, Composer and many other components
Easily integrate any bundle from the existing global Symfony ecosystem.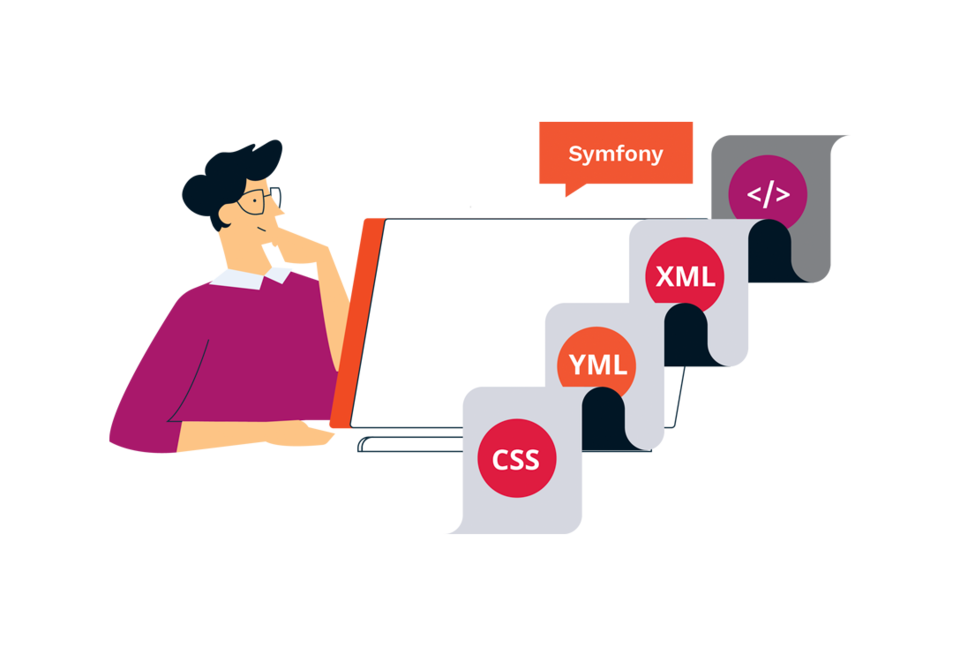 Ibexa DXP is a set of functionalities working well together on top of the best PHP Framework: Symfony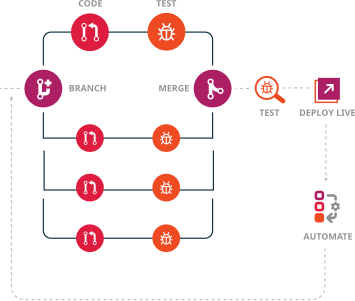 Platform-as-a-Service DevOps & hosting services
Agile deployment with Ibexa Cloud
Free your development team to focus on building innovation.
Deploy and host the Ibexa DXP with our end-to-end cloud deployment and hosting solution, Ibexa Cloud. Leveraging a Platform-as-a-Service (PaaS) approach frees developers from managing systems and infrastructure operations to focus on building better solutions and capabilities. Giving developers a high-performance development platform in the cloud enables them to focus on developing and testing new features and speeds up the process from development to production.
Speed up developer onboarding and day-to-day tasks
Instantly deploy to testing environments, enforcing speed and quality processes
Implement and deploy new features to production faster
Quickly scale your infrastructure as you grow
Meet high-availability and high-performance standards (99.99% uptime guarantee)
Ibexa DXP Software Architecture
Open-source software
Join a vibrant open community of digital professionals
Benefit from a global community of digital professionals with expert knowledge around building new solutions for Ibexa DXP.
The community of developers working with Ibexa technology (45 000+ developers) draws on the vibrant Symfony community (6000 000 + developers) to provide an extensive yet highly dedicated community of software professionals. As part of the Ibexa DXP open source community, you'll also benefit from the shared power of Ibexa's expert integration partners' and customers' combined knowledge about developing for our critical open source software components.
Learn and discover Ibexa DXP with free knowledge resource (available to open source and enterprise edition users)
Access the open-source version of our software free to create, test and learn the technology
Accelerate your learning and new projects via knowledge sharing with community experts and certified integrations partners
As with any real open source software, you are very welcome to contribute to the software development and roadmap of Ibexa DXP
Talk to Sales
Get in touch with us about creating digital transformation for your organization.
Ibexa is trusted by

Fill in your contact details below.
Fields marked with * are required.