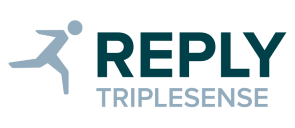 Triplesense Reply GmbH
Uhlandstraße 2
60314 Frankfurt am Main
Germany
Visit website
Partner level
Silver
Triplesense Reply GmbH
Seit fast 20 Jahren konzipiert und entwickelt Triplesense Reply digitale Services für komplexe Herausforderungen entlang der gesamten Customer Journey.
Dabei entsteht zum Beispiel ein zeitgemäßes Einkaufserlebnis, das stationären, direkten und Online-Handel vernetzt. Ein digitaler Raum, der Experten zusammenbringt und neue Mobilitätskonzepte anfassbar macht. Oder einfach eine Website mit CMS.
Triplesense Reply GmbH entwickelt gemeinsam mit ihren Kunden einen völlig neuen Service, der Pakete schneller von A nach B bringt. Besonders gerne begeben sie sich mit ihren Kunden auf die Jagd nach der digitalen Innovation, die ihr Geschäftsmodell transformieren kann.
Become a Partner
Interested in evaluating the benefits of collaborating with Ibexa? Fill out the form below to schedule a call with one of our local Partner Managers.
Ibexa is trusted by

Contact Us
In a world all about delivering excellence in digital customer experiences, you can build new revenue opportunities, create memorable experiences and turn your clients into digital champions with Ibexa's trusted and open Digital Experience Platform (DXP).