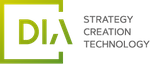 die.interaktiven GmbH & Co. KG
Am Leitz - Park 4
35578 Wetzlar
Germany
+49 (0) 64 41 / 38 457 - 0
Visit website
Partner level
Silver
die.interaktiven GmbH & Co. KG
DIA is a new kind of management consultancy. And a new kind of agency. We have been in business since 2001, helping companies and brands to solve the challenges of digital transformation. Our heterogeneous team of over 100 DIA professionals provides strategic advice and supports clients in the creative design and implementation of customer experiences. Our work ensures long-term competitiveness for our clients and offers real added value. We combine marketing, process and IT know-how to create integrated marketing, service and sales solutions. Along the entire customer journey and across all touchpoints.
Become a Partner
Interested in evaluating the benefits of collaborating with Ibexa? Fill out the form below to schedule a call with one of our local Partner Managers.
Ibexa is trusted by

Contact Us
In a world all about delivering excellence in digital customer experiences, you can build new revenue opportunities, create memorable experiences and turn your clients into digital champions with Ibexa Digital Experience Platform (DXP).