Our annual Partner Conference in January will be online as we just can't yet meet in person due to the ongoing Covid-19 Pandemic.
We'll be sharing what's new at Ibexa – and this past year has been exceptional in our history as we changed the brand and product name to reflect our evolution to a fully fledged Digital Experience Platform. The format of the 'conference' of course, will be different but as usual you'll able to undergo sales training, network with peers and celebrate the year past.
TIME (CET)
Programm

14:00 - 14:45

Keynote

A year in review
Reason for a transformation
Product Strategy and more

14:45 - 15:30

Co-Selling & Co-Marketing Recipes for Success

Tools to facilitate collaboration: training services, monthly status update, improved partner portal, free training seats, co-investment and reciprocal commitment
Co-Selling mindset: focus on new B2B markets and clients
Co-Marketing examples for lead generation

15:30 - 16:15

B2B Transformation: Vision and Strategies

Market trends
Key learnings: why is our framework relevant to B2B DXP?
Use cases: brand experience, customer portals, B2B Commerce
Closing: quick walk-through competitive positioning.

16:15 - 17:00

New Sales Techniques and Tools for Success

Consultative selling with 1-2 illustrations and quick demo
Progressive engagement: Demo, POC, MVP
New Pricing Structure and Value Proposition

17:00 - 17:15

Ibexa Awards

Technical Contributor of the Year
Advocate of the Year
Most Successful Co-Marketing Activity

17:15 - 18:00

Hands-On DXP Demo Training & Tools
TIME (CET)
Programm

13:30 - 14:00

14:00 - 14:45

Customer projects by partners

14:45 - 15:00

Ibexa Awards

Best Customer Project of the Year
Best Cloud-Builder of the Year

15:00 - 16:30

Hands-on practice in groups with pitches & presentations

Preparation in 9 groups with support from Ibexa
Each work group presents Ibexa DXP USPs using day 1 methodologies: consultative selling and/or personalized demo, and/or pricing structure and/or value proposition

16:00 - 16:30

17:00 - 17:15

Ibexa Awards

Ibexa New Partner of the Year
Ibexa Best Partner of the Year
Ibexa Honorary Award

17:15

Mandatory online sales certification (90min)

Available until Monday, January 18, 11.59pm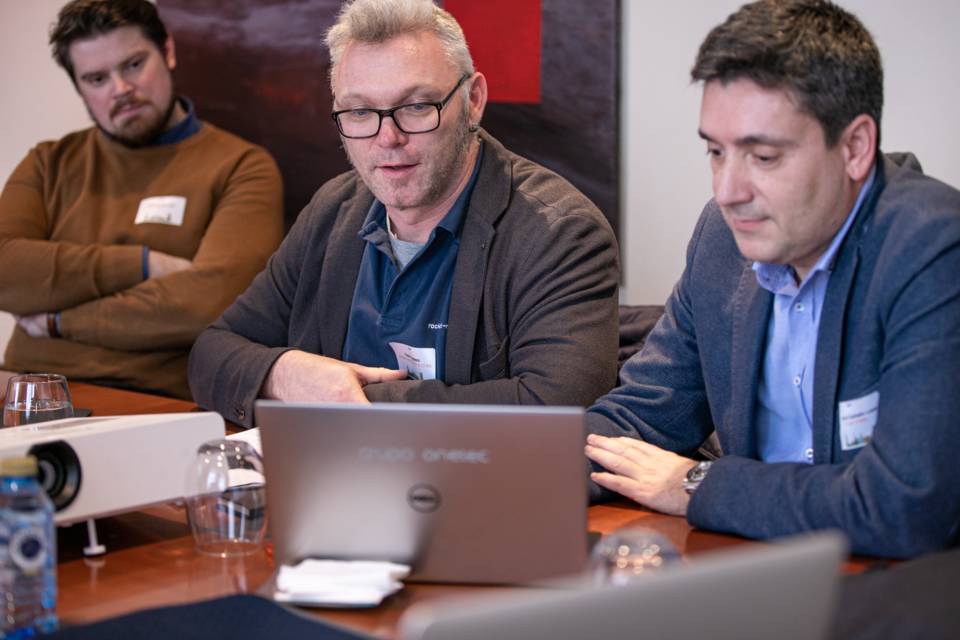 Register Today
January 14 - 15, 2020
Join us on both days, starting from 2pm CET.
You can expect a keynote followed by sales training until 5pm on the first day. Followed by recents wins and best practices and DX Academy, where you will be put into groups to prepare for real-case scenarios!
Don't forget, the Ibexa award winners will be honored over both days. Stay tuned!
Ibexa Awards 2021
*Submissions closed December 11*
We'd like to invite you, our customers and partners, to cast your nominations for the Ibexa Partner Awards which celebrate partners and customers who have developed the best and most creative Digital Experiences.
Tell us how you and your teams have created successful implementations, delivered exceptional digital experiences and have contributed to improving your businesses using Ibexa technologies.
The shortlist will be announced on the Ibexa Blog in early January. Winners will be presented with their awards during the Online Ibexa Partner Conference.