Who should attend
Developers and Tech Leads, Sales & Marketing, Executives, Project and Product Managers, Consultants and Analysts from Ibexa's Customers and Partners.
All digital makers who want to learn to deliver great digital experiences.
What to expect:
Join us from 9.30 AM CET for a keynote and product update, followed by DX Success Stories.
We invite you to join Engage online where you'll get the chance to 'virtually' meet our experts and learn via our DX success stories track how our partners and customers deliver great digital experiences! Get insights into our future road map and invaluable updates on eZ Platform and the latest news about the company as well as direct access to Ibexa executives online.
Thanks to everyone who attended the German session of Ibexa Engage - The Digital Experience Online Tour. We look forward to meeting you face to face soon. Were you unable to attend or want to watch the sessions on demand? Stay tuned, recordings of the webinar will be available soon.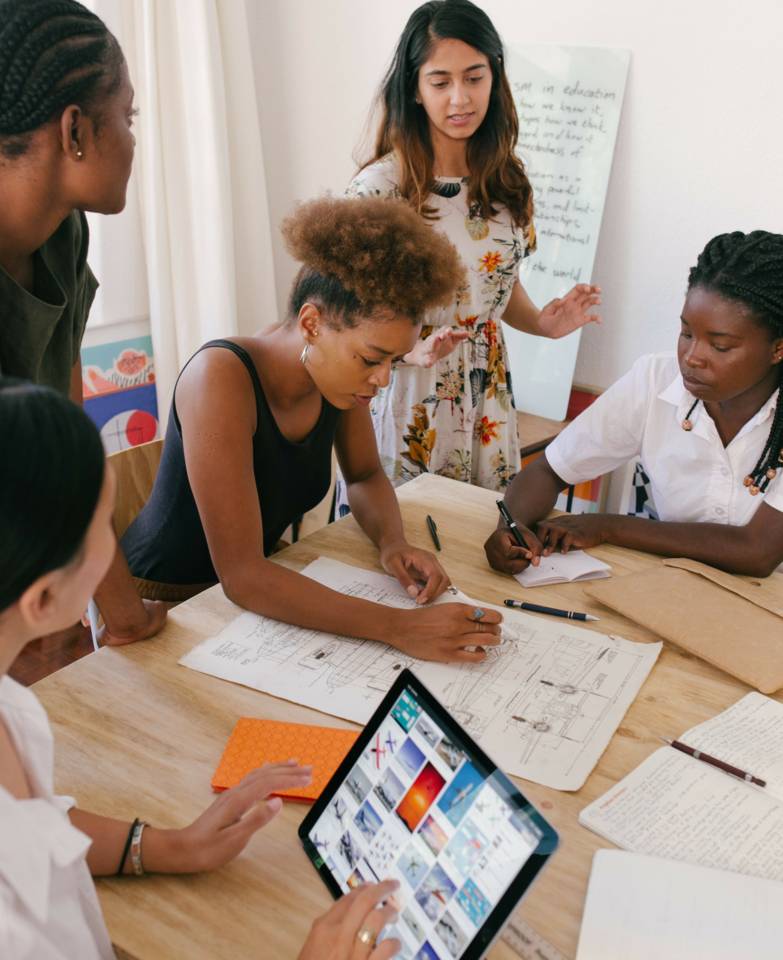 Time
Business track
Tech track
9.30 - 10.00

Keynote

Building memorable experiences. Faster. Together.

presented by Tushar Marwaha, Cedric Lensing, Ibexa

10.00 - 10.30

Product Update

presented by Ramzi Arfoui, Ibexa

10.30 - 11.00

DX Success Story I

Personalized Headless Content Management for the TEO Ecosystem

presented by Björn Biedermann, COMECO & Peter Passeck, rocket-media

Tech Talk I

What's new in v3?

presented by Thorsten Reiter, Ibexa

11.00 - 11.30

DX Success Story II

Relaunch on www.gasnetz-hamburg.de with eZ Platform and AdmiralCloud

presented by Tina Henkensiefken, elbformat content solutions

Tech Talk II

Creating complex field type

presented by Mark Krogoll, comwrap

Tech Talk III

Push your business: Extend DX from a technical perspective

presented by Anne Michael, George Anil John, ethinking

11.30 - 12.00

DX Success Story III

Success Story CMS Legal Services: Full control over content, corporate communicaion & compliance - Interview on the web relaunch

presented by Jochen Lindmayer and Amsal Alihodzic, CMS Legal Services and Tobias Kintzel, ETECTURE

DX Success Story IV

B2B-Experience in connected Ecosystems - CDP/CRM & DXP

presented by Sebastian Graf, DIA die.interaktiven

Tech Talk IV

Getting the most out of Symfony 5.x

presented by Denis Brumann, SensioLabsDE
Björn Biedermann
Head of Marketing & Sales, COMECO
Björn is responsible for Marketing & Sales (B2B2C) as Head of Marketing & Sales at tech startup COMECO since July 1, 2018. He is currently building a digital, data-driven and agile Marketing & Sales team (including AdTech / MarTech), which will fuel the company's European growth goals.
Peter Passeck
CEO, rocket-media
Peter Passeck has been designing, implementing and optimizing digital solutions for large and medium-sized companies and institutions for over 20 years. As one of the three managing directors of the southern German digital agency rocket-media GmbH & Co KG, he is responsible for the area of strategic advice and accompanies customers in the conception, introduction and further development of digital communication platforms.
Tina Henkensiefken
Project Manager, elbformat content solutions
After getting trained as an IT specialist, Tina started at elbformat in Hamburg. From 2011 to 2018 she was working as a developer, especially in the PHP and open text environment. Since 2018 Tina is the team leader of a development of 10 people and project manager. Together with her team, elbformat entered the world of Ibexa in 2019.
Sebastian Graf
Senior Solution Architect, DIA die.interaktiven
Sebastian is responsible as a Senior Solution Architect at DIA die.interaktiven, following an end-to-end consulting approach, including the disciplines startegy, creation & technology. All of DIA's project follow a customer centric approach and first need to validate personans, their journeys and their real business needs.
Jochen Lindmayer
Head of Marketing & Brand, CMS Legal Services
Jochen Lindmayer is responsible for marketing and branding at CMS Legal. He draws on many years of experience as a marketing consultant and manager in the areas of brand management, online and offline marketing and social media campaigning with localization for various regional and international markets in the B2B context. In addition, he brings consulting expertise for B2C communication for financial brands and products.
Amsal Alihodzic
Senior Online Marketing Manager, CMS Legal Services
Amsal Alihodzic is a data-driven online marketer with a great passion for strategy development and implementation on a global level. In addition to global SEO knowledge, optimization know-how for global web presences and social media appearances, he has a thorough understanding of the technical relationships and systems involved.
Tobias Kintzel
Marketing Strategist, ETECTURE
Tobias Kintzel is responsible for marketing at ETECTURE strategically and operationally. Before that, he worked for many years in B2B IT marketing for solutions and services, especially ERP, CRM, hosting and most recently virtual reality for IT service providers, SAP partners and a PropTech start-up. His focus areas are sales support, brand building and brand awareness.
Anne Michael
IT Project Manager, ethinking
Anne Michael is qualified media designer, project manager and professional scrum master. She is responsible for the team coordination and project management at ethinking.
George Anil John
Software Developer, ethinking
George Anil is qualified software engineer and responsible for push product software developement and customer integrations. Since 18 months he is supporting the push project from ethinking and works as a backend software developer.
Tushar Marwaha
Partner Manager DACH, Ibexa
Cedric Lensing
Channel Sales Executive DACH, Ibexa
Ramzi Arfaoui
Solutions Architect, Ibexa
Join Ibexa online as the pandemic of coronavirus restricts the movement of people
Until Coronavirus becomes less pervasive and we are able to meet in person again we shall be hosting Engage online. Join us for online morning session where we'll give an update on eZ Platform and feature success stories. We shall go back to scheduling physical events in a number of key locations across Europe in the Autumn, these will incorporate the DX Academy which we look forward to making stronger and better than ever. We hope you are managing to stay healthy and safe in this unpredictable time, and that we all get through and beyond this together.
Thanks to our partners & clients