Ibexa Engage was online as the pandemic of coronavirus restricts the movement of people
Until Coronavirus becomes less pervasive and we are able to meet in person again we shall be hosting Engage online. Join us for online morning session where we'll give an update on eZ Platform and feature success stories. We shall go back to scheduling physical events in a number of key locations across Europe in the Autumn, these will incorporate the DX Academy which we look forward to making stronger and better than ever. We hope you are managing to stay healthy and safe in this unpredictable time, and that we all get through and beyond this together.
Thank you to everyone who attended the French session of Ibexa Engage online. We look forward to meeting you soon face to face. Do you want to replay the different webinar sessions or were you unable to attend? Stay tuned, replays of the webinar will be available soon.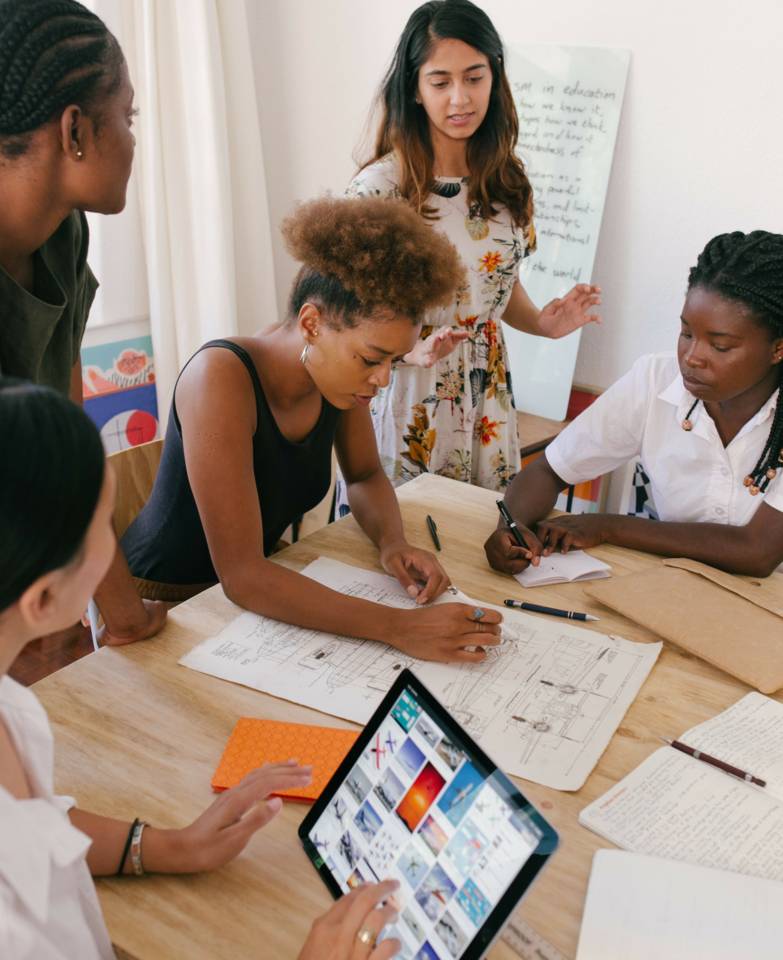 Time
Business track
Tech track
9.30 - 10.00

Keynote

Building memorable experiences. Faster. Together.

presented by Zamir Abdul, Ibexa

10.00 - 10.30

Product Update

presented by Bertrand Dunogier, Ibexa

10.30 - 11.00

DX Success Story I

How Essilor has been able to effectively
deploy a complex and multi-country
digital ecosystem?

presented by Nicolas Perez,
Project Director,
Kaliop & Adam Healey,
Senior Digital Marketing Manager,
Essilor

Tech Talk I

Tips on migrating from eZ Publish 5, to eZ Platform v1, v2 and v3!

presented by Sébastien Morel, CTO / Head of U.S. Operations, Novactive

11.00 - 11.30

DX Success Story II

How FF Golf has been able
to deploy a site with high
volume of traffic and content?

presented by Michael Akrich,
Director of Media Department,
FF Golf & Simon Jenn,
CO-founder of Codéin

Tech Talk II

11.00 - 11.15 - Accelerated project with eZPlatform 2.5 and eZPlatform Cloud

- our experience with the Caisses Sociales de Monaco

Presented by Yohann Monnier, Advising Director, Internethic

11.15 - 11.30 - Advanced use of a varnish cash under eZPlatform 2.5

presented by Thomas Servel, Technical Lead, Smile

11.30 - 12.00

DX Roundtable

Questions & Answers regarding
the DX Success Stories and Ibexa
ecosystem in general

presented by Yann Gourvennec, Founder of Visionary Marketing

Tech Talk III

Getting the most out of Symfony 5.x

presented by Nicolas Grekas, Symfony SAS
Who attended:
Developers and Tech Leads, Sales & Marketing, Executives, Project and Product Managers, Consultants and Analysts from Ibexa's Customers and Partners.
All digital makers who want to learn to deliver great digital experiences.
The agenda:
From 9.30 AM CET for a keynote and product update, followed by DX Success Stories.
Thank you to everyone who attended Ibexa Engage online. We look forward to meeting you soon face to face. Do you want to replay the different webinar sessions or were you unable to attend? Stay tuned, replays of the webinar will be available soon.
Yann Gourvennec,
Visionary Marketing
Yann Gourvennec created the site http://visionarymarketing.com in 1996. Since then, he has practiced Web strategy, e-business and Web marketing in France and abroad and has over 10 years of management experience digital with the advertiser.
Nicolas Perez,
Kaliop
Nicolas Perez is in charge with his management team of strategic projects for large accounts in different business sectors. His role is to mobilize the best tools (organizational and technical) to support clients towards the success of their projects.
Adam Healey,
Essilor
Responsible for leading digital projects and strategies at the European level. Currently focusing on developing B2C digital platforms. 10 years of digital marketing experience across e-Commerce (acquisition/retention), B2B lead generation and omnichannel digital strategy/execution.
Simon Jenn,
Codéin
With more than 13 years of experience in website development, Simon Jenn is one of the 4 founders of the open source digital engineering agency Codéin, specialized in eZ Platform. Simon, certified eZ Platform Developer and experienced Symfony is also Project Director and technical referent within the agency. He manages the projects of the French Golf Federation, a client who has been obliged for 10 years!
Michael Akrich,
French Golf Federation
With more than 15 years of experience, Michael Akrich has been deploying daily, since 2011, the offer of FFgolf on all proprietary platforms and is responsible for moreover, the distribution of part of the catalog to external media. He was in charge of the media coverage of the last Ryder Cup, organized in 2018 in France, at the Golf National. He manages digital projects directly related to all content issues.
Sébastien Morel,
Novactive
CTO of Novactive by Nextedia based in San Francisco. Sébastien is a passionate and accomplished Software Engineer with extensive experience in architecture, development, and system administration. Winner of multiple Ibexa Awards and eZ Publish/Platform specialist since 2005 he's leading the tech teams and he's in charge of the technical aspects regarding quality, production, and processes in general across the different offices.
Yohann Monnier,
Internethic
Yohann Monnier is the Project Director of Internethic / Oparedo company.
Thomas Servel,
Smile
With more than 8 years of experience, Thomas Servel holds the position of Technical Lead at Smile Open Source Solutions, leader in the integration of open source CMS in France. Alongside Smile, he brings solid expertise to eZ Platform projects, a solution implemented for almost 15 years by the group.
Nicolas Grekas,
Symfony
Nicolas works nowadays on Symfony, with two sides to his contributions. On the open-source side, he's been submitting new features and bug fixes almost daily for 6 years. He puts a lot of efforts on making Symfony fast, smooth and extensible, without compromising. On the business side, he leads the ambition to create a sustainable company supporting and supported directly by the Symfony ecosystem.
Thanks to our partners and clients