User preferences
Target & personalize with user choices
Listen to your users and capture their preferences and specific interests to offer personalized content. Empower your editorial and marketing teams to leverage this information to better target what content will be most relevant to each user.
Website personalization
Personalization for different buying roles and permissions.
Personalized recommendations
Eliminate guesswork with data-driven behavioral targeting
Behavioral tracking can be used to define granular content-delivery scenarios that can automatically identify which content will perform the best for each user, and can be aligned with your specific digital KPIs.
Maximize revenue opportunities with product recommendations
Boost audience engagement with editorial content recommendations
Optimize lead-generation campaigns with relevant contextual content offers.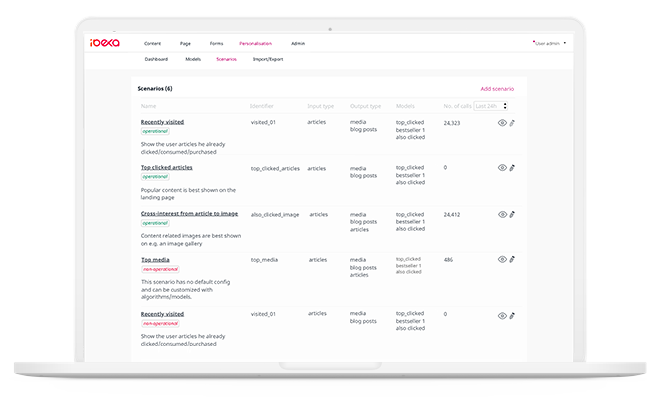 Track & measure
Optimize your personalization strategy at scale
User paths and relevant supporting content during the buying journey can be complex. Configure sophisticated automated content delivery systems to adapt to each user's journey, and across your digital channels and brands. Track and analyze your user scenarios to learn and develop your targeting strategies and improve engagement.
Track additional e-commerce revenue generated by personalization
Pre-configured user scenarios out of the box.
Customer data
Leverage personalization data across your business
Unified digital experiences can't be supported by data silos. Enrich your customer data by integrating Ibexa Personalization capabilities with existing business systems to boost the power of your personalized customer experiences.
Integrate with CRMs, marketing automation, ERPs & more
Improve customer retention and reduce churn
Deliver better business outcomes with a complete picture of your customer experience.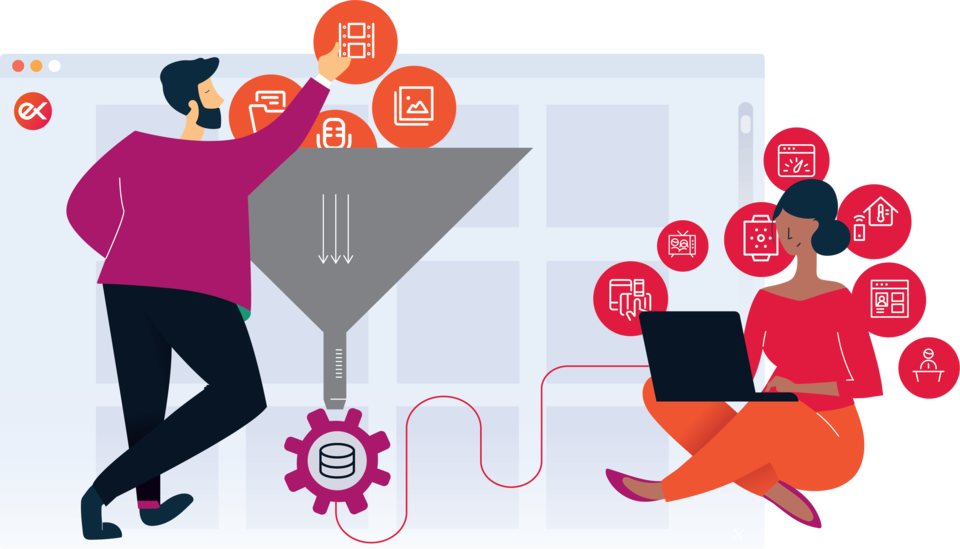 Getting Started
Available for all customers of Ibexa Content, Ibexa Experience and Ibexa Commerce
Ibexa Personalization is a web service available and integrated with all our products. You can try it at no cost. To use it in production, you will have to purchase Personalization option plans.
Talk to sales.
Contact us about boosting revenue with personalized customer experiences.
Ibexa cuenta con la confianza de

Fill in your contact details below.
Fields marked with * are required.