For organizations who need to create content hubs and content services to use as a core component of their digital platform and services, and deliver content to any channel.
Manage and deliver complex content architecture to support your marketing, e-Commerce or self-service applications. Give business teams the freedom to spend less time on administrative or operational tasks and focus on delivering high-impact content for better results.

From commerce and marketing websites to mobile apps, IoT devices, and more, easily structure and deliver targeted campaigns and personalized content across all your digital channels, at every stage of your customer journey.
Universal content types support
Manage all types of content in a unified way
Product information and specs, content marketing, brand content, rich media and digital assets, editorial pieces, legal and technical documentation...manage all your content in a unified, structured and secured content repository.
Marketing content
Product information & catalog
Editorial content
Legal and technical documentation
Structured content
Component content.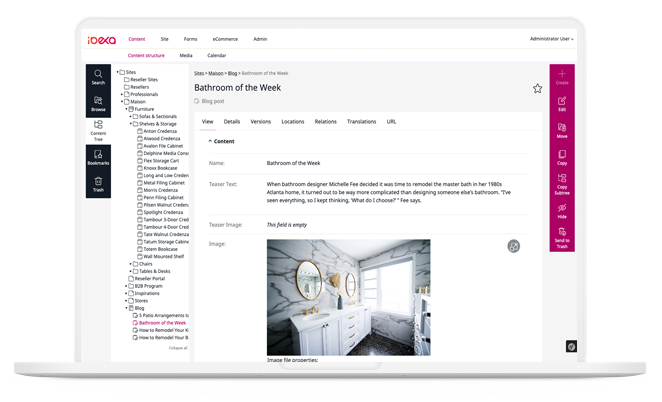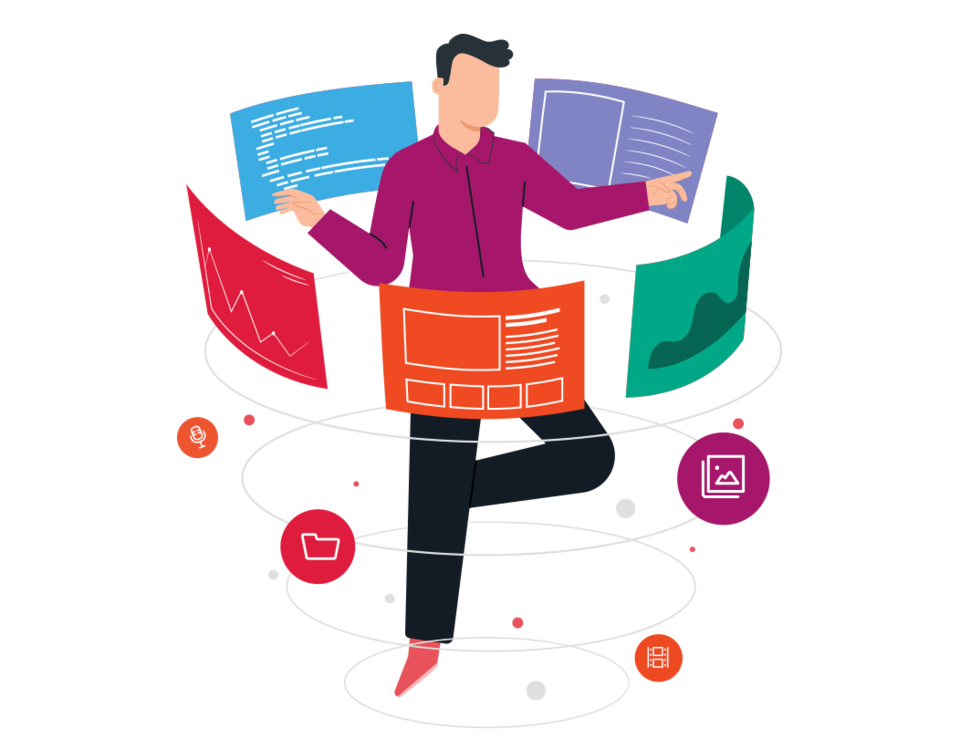 Team Productivity
Faster, better content collaboration
Content production is usually a team effort. Ibexa Content enables multiple teams to collaborate effectively across various types of content and content locations. Great for both creating and managing localized and global content collaboration across teams.

Quick Review
Version Control and Version Compare
Content Calendar
Production Workflow
Granular custom user permissions to manage access, editing, & publishing.

API-driven Headless CMS
Go Headless for true digital content management cross-channel
The Content Engine employs a decoupled, headless architecture for smooth content delivery to multiple channels. Structured Content is accessed remotely, via either REST or GraphQL APIs to be used (or re-used) by any front-end environment, from REACT and JamStack applications to IoT devices and more.
Decoupled content presentation
Integrate any front-end framework (Jamstack, Gatsby, etc...)
Digital signage, IoT, interactive TV and other
Speech to text & text to speech
Native app and business app integration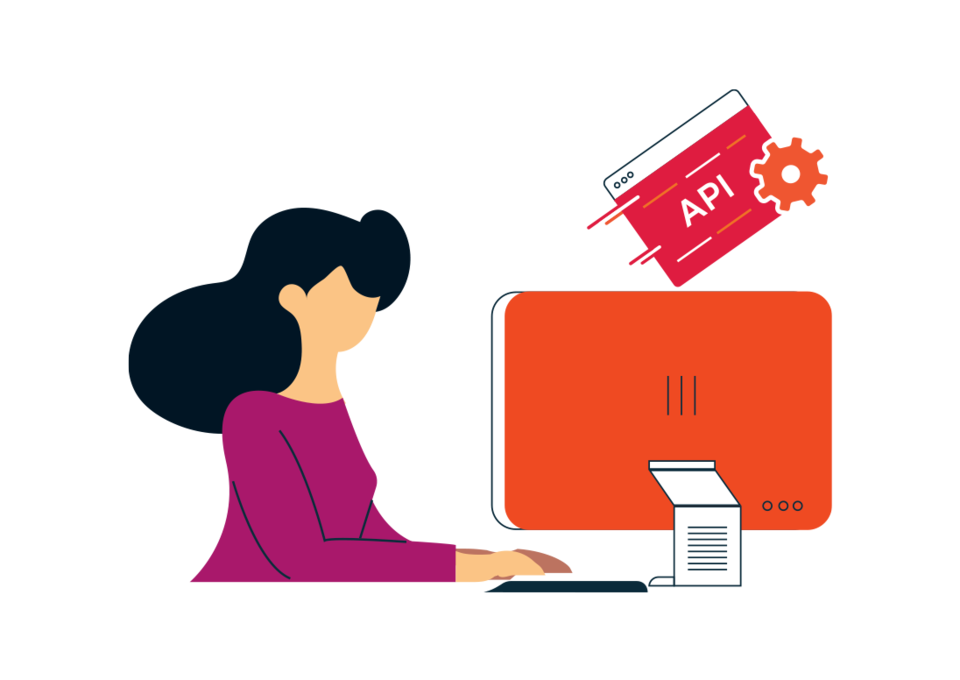 Ibexa Personalization
Personalize the delivery of Content, for better relevance and performance
Ibexa DXP includes a powerful personalization feature that can extend the benefits of using Ibexa Content to let you deliver personalized content to each of your customers.
Ibexa Personalization is a Cloud service that uses machine learning and artificial intelligence to learn from your content and from your customers behavior and identify content items that will maximize your digital performance.
Subscription plans and pricing
Start the Digital Transformation of your Business with Ibexa Now
Explore our subscription plans and pricing as well as our Platform-as-a Service Cloud offering ready for your team to get started today.