Over the last 15 years our software has evolved organically, and with every iteration we've learned more and more what a content management system should provide in order to help you execute an effective content strategy.
Designed for developers, designers, editors and marketers, our platform gives you the right balance of out-of-the-box features and flexibility to build engaging digital experiences. Your CMS should empower you to create, deliver and optimize every piece of content you produce because, if you ask us, content is the key to digital success.
Enjoy the freedom to build and extend
Ibexa DXP provides your developers a lean, modern architecture so they can customize, extend and scale sites and apps with ease. Based on the Symfony full-stack framework, Ibexa DXP allows your team to develop in a very similar way to pure Symfony and you can integrate any bundle in the Symfony ecosystem.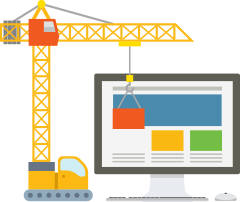 Customize your content model
Our software is built around a flexible content repository where you can store structured content and define your own semantic information architecture. Many website builders store HTML together with the content, but by separating content from presentation Ibexa DXP lets you create it once and publish it everywhere.
Create your content
Ibexa DXP provides an intuitive interface for editors and marketers to create content and manage dynamic landing pages. It's also easy to enrich existing content, create new collections and manage content across languages. Seventy three percent of consumers prefer making purchases in their native language, so if you're trying to reach an international audience, providing translated and localized digital experiences is essential.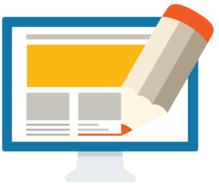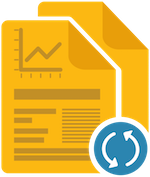 Manage your content lifecycle
In many cases, traditional CMSs provide rigid workflows which limit editors and create friction. To increase productivity, Ibexa DXP provides editors the freedom to define workflows, reviewers and approvers within the system. Managing versions of articles, images and other assets is simple. Your organization also benefits from a secure role-based permissions model in which you define permissions by content type, and can build your own permissions model to suit your needs.
Deliver your content to any device, channel or platform
Ibexa DXP helps you drive your digital transformation by delivering content to any device and any context, from the web, tablets and mobile to digital kiosks, print media and the Internet of Things (IoT). Interested in building a responsive or adaptive site, or a combination of both? Ibexa DXP gives you the building blocks and the flexibility to devise your mobile experiences however you like. Do you have multiple sites across brands, geographies or other contexts? Manage them easily within a single platform.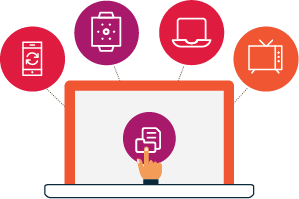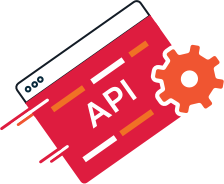 Take advantage of our APIs
With our fully featured GRAPHQL and REST APIs, you can easily integrate content from third-party applications and deliver your content to any device, context or third-party system. Ibexa Content can also act as a headless CMS delivering Content as a Service, if you'd prefer to manage the front-end presentation outside the CMS.